Mitchell has made recent language updates to their CEG (Collision Estimating Guide). One area of updates is the Additions to Labor Time section for NOT INCLUDED operations.
"Accessing Repair Information
Research, retrieval, review or usage cost of OEM and/or other service procedural information."
"Weld Testing
Time to perform weld testing or matching. The performance of destructive weld testing."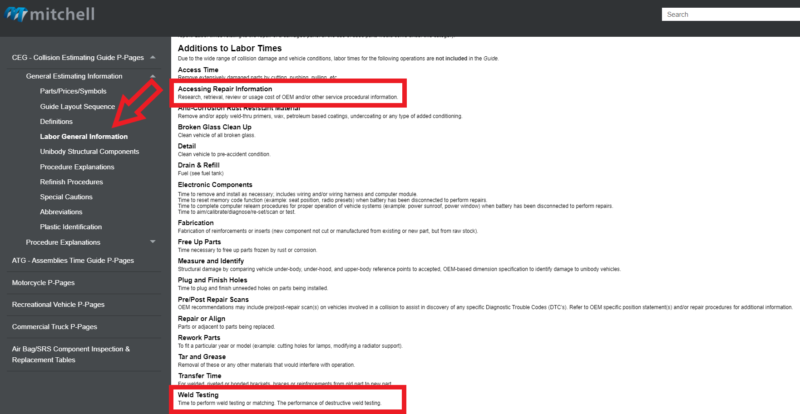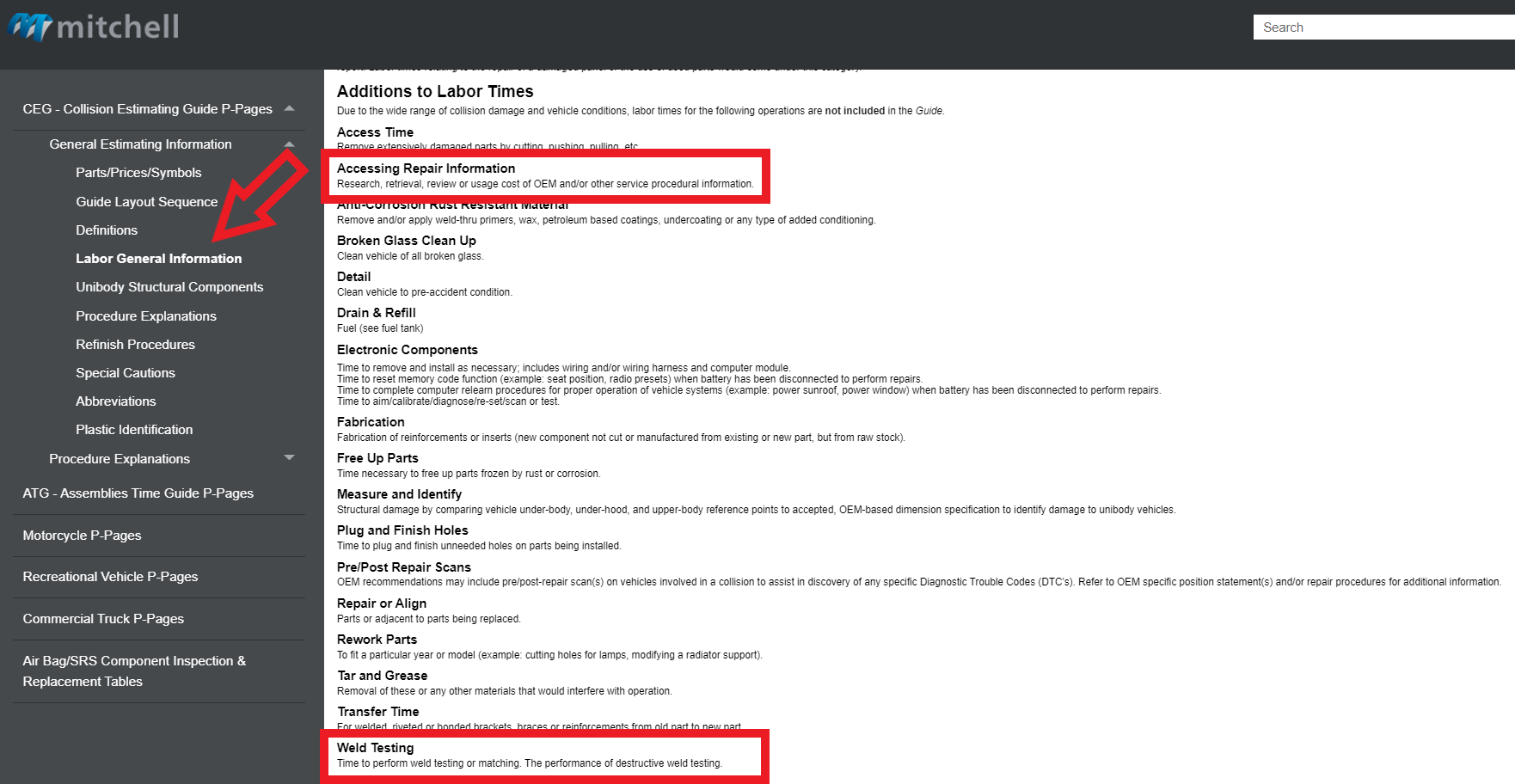 For more information about SCRS, or to join as a member, please visit www.scrs.com, call toll free 1-877-841-0660 or email us at info@scrs.com.