CCC/MOTOR has officially updated the P Pages/ GTE Guide online and within CCC ONE estimating program. Click Here to view a live version of the CCC P Pages.
A downloadable PDF copy is also available by clicking here.
The DEG has made a "Delta" report of the changes and additions made. Click here to view a copy of the changes made.
More information about the changes can be read on the latest RDN Article.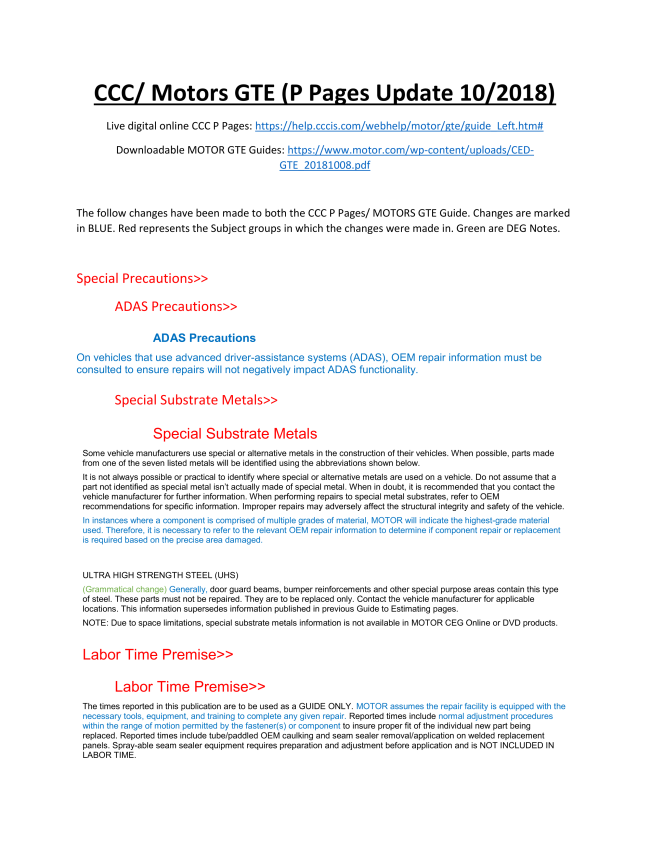 The estimating databases are all intended to be used as a GUIDE ONLY – it is important to remember that the auto body professional performing the repair is in a position to thoroughly inspect, diagnose and identify the methodology and their unique cost of the vehicle damage repair.
You can view this tip and others on the DEG website by clicking here!
For more information about SCRS, or to join as a member, please visit
www.scrs.com, call toll free 1-877-841-0660 or email us at info@scrs.com.