CCC – DEG Inquiry 20714
"After review of the concern, "spectrophotometer reading" or using a color match camera to get a color code formulation would not be included in refinish labor times. If the business should decide to charge for this step in their repair process, this would require an on-the-spot evaluation."
Mitchell – DEG Inquiry 11770
"Thank you for your inquiry. "Spectrophotometer reading" or using a COLOR CAMERA to get a color code formulation would not be included in refinish labor times.
Audatex – DEG inquiry 20716
"We have reviewed the current Audatex Internal procedures regarding the paint manufacturer camera tool. The use of the paint manufacturer camera tool is not included in the refinish times. No change warranted at this time."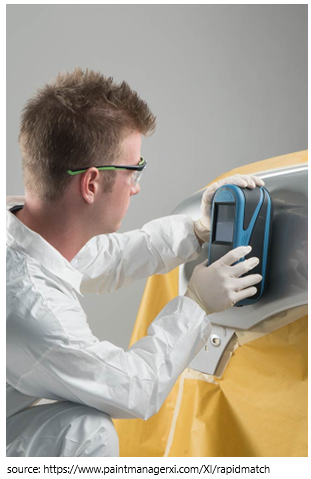 For more information about SCRS, or to join as a member, please visit www.scrs.com, call toll free 1-877-841-0660 or email us at info@scrs.com.