When replacing a door skin, CCC/MOTORS GTE states "straightening of door frame" is NOT INCLUDED.
Additionally, any repairs required to the new door skin/ outer panel after installation are NOT INCLUDED. DEG Inquiry 16087 states:
"• MOTOR does not assign fixed percentages to different steps within a repair procedure.
• The amount of damage and repair needed during the installation of the Outer Panel will vary due to technician skill level.
• Any repair time needed would be an On the Spot evaluation mutually agreed upon by estimators."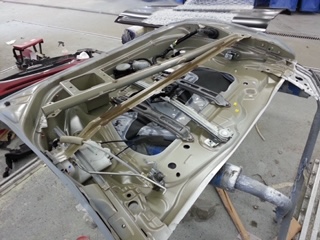 You can view this tip and others on the DEG website by clicking here!
For more information about SCRS, or to join as a member, please visit
www.scrs.com, call toll free 1-877-841-0660 or email us at info@scrs.com.