SCRS' Hosted I-CAR Webinar Made Available Online
Prosser, Washington, August 24, 2018 -The Society of Collision Repair Specialists (SCRS) has released the on-demand version of a live webinar featuring Nick Notte, Sr. Vice President of Sales and Marketing for I-CAR, originally aired on August 22nd.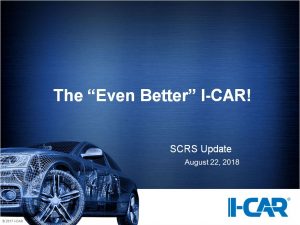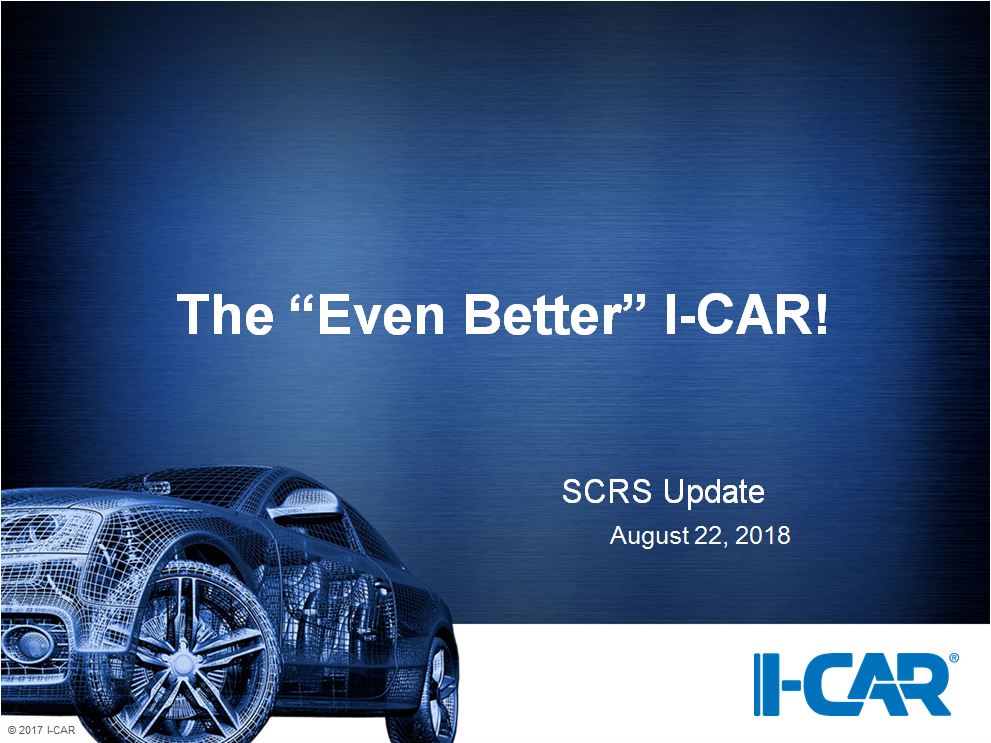 The 90-minute webinar detailed the culmination of nearly 5 years of work in improving upon the organization's curriculum, services and recognition program, highlighting ways in which the industry's training program has been enhanced. Gold Class and Platinum requirements and new purchasing options were discussed; and nearly half of the program focused on answering audience questions.
The Knowledge and Skills protocol and available training relative to I-CAR Knowledge and Skill Areas can be found at www.i-cartraintogain.com. The documents mentioned in the webinar are located under the "Protocol" tab at the top of the page.
You can now register to watch this webinar on-demand through the SCRS website, found at https://scrs.com/scrs-webinar-i-car-discusses-training-recognition-and-service-enhancements/ or simply click the image above.
For additional questions that were not addressed in this presentation, please contact Doug.Schlueter@i-car.com.
For more information, or to join SCRS, visit www.scrs.com/join-scrs.
####
About SCRS: Through its direct members and 38 affiliate associations, SCRS is comprised of 6,000 collision repair businesses and 58,500 specialized professionals who work with consumers and insurance companies to repair collision-damaged vehicles. Additional information about SCRS including other news releases is available at the SCRS Web site: www.scrs.com. You can e-mail SCRS at the following address: info@scrs.com.