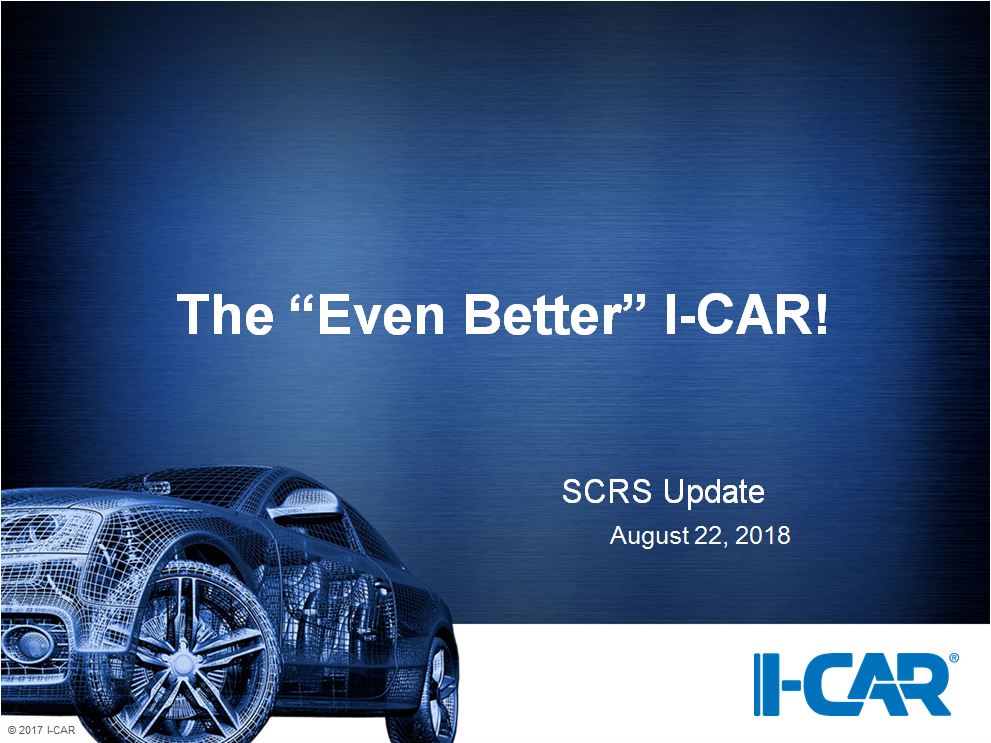 You can now register to watch this webinar on-demand by clicking here, or pasting the following link into your browser:
https://zoom.us/recording/share/nVStqOf6brWYCN7MKcOvflopbShCa8A5NyzU5PPLErOwIumekTziMw
On August 8th, 2018, I-CAR announced the culmination of nearly 5 years of work in improving upon the organization's curriculum, services and recognition program. The announcement highlighted ways in which the industry's training program has been enhanced. Gold Class and Platinum requirements and new purchasing options were introduced, along with new developments which specifically address emerging needs in the industry as it relates to education, knowledge and professional development solutions.
The I-CAR leadership team expressed the importance of communicating directly with collision repairers associated with SCRS to help inform those in our circle of influence about the changes which will shape the future of collision repair industry training and to address questions from the industry.
In this webinar, the Society of Collision Repair Specialists (SCRS) welcomed Nick Notte, Sr. Vice President of Sales and Marketing for I-CAR to discuss the changes coming in 2019, and to answer industry questions.
The Knowledge and Skills protocol and available Training Relative to I-CAR Knowledge and Skill Areas can be found at www.i-cartraintogain.com. The documents mentioned in the webinar are located under the "Protocol" tab at the top of the page.
If you have additional questions that were not addressed in this presentation, please contact Doug.Schlueter@i-car.com.