Repairs can easily locate wire harness repair kits available from Nissan using Nissan Tech-Mate Tools and Equipment website. Repairs can easily identify connector type using images to ensure the correct OEM part number is being ordered.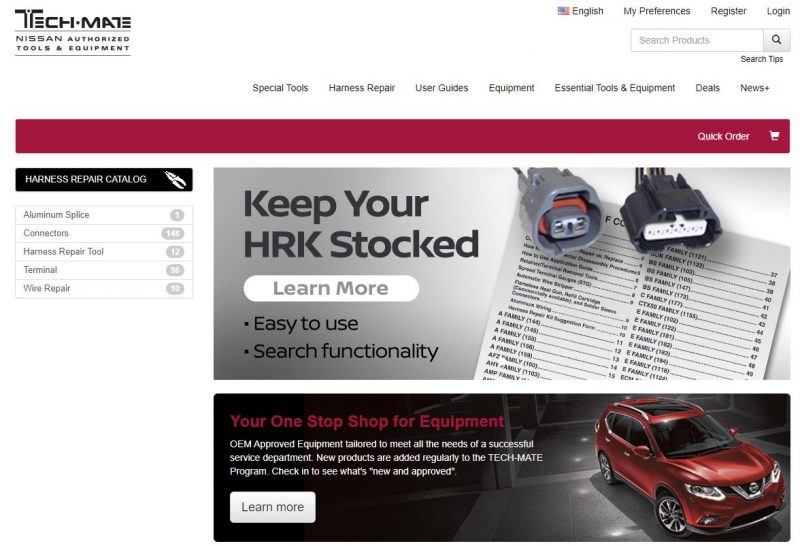 For more information about SCRS, or to join as a member, please visit
www.scrs.com, call toll free 1-877-841-0660 or email us at info@scrs.com.