Recent DEG Inquiry 17278 response from Mitchell states "Perimeter masking is included up to 36 inches, areas requiring masking within the perimeter have not been factored into the refinish allowance."
An example of masking within perimeter of a panel where masking may not be included is fuel door pocket, Quarter glass openings, door openings, vents and various holes within a panel. This would be an on the spot evaluation.
When exterior panels (i.e. Doors) are remove leaving exposed door openings/entrances, additional masking operation labor times can be found in the Mitchell CEG>> Page 28> Mask Vehicle to prevent overspray . Materials are never included in published labor times.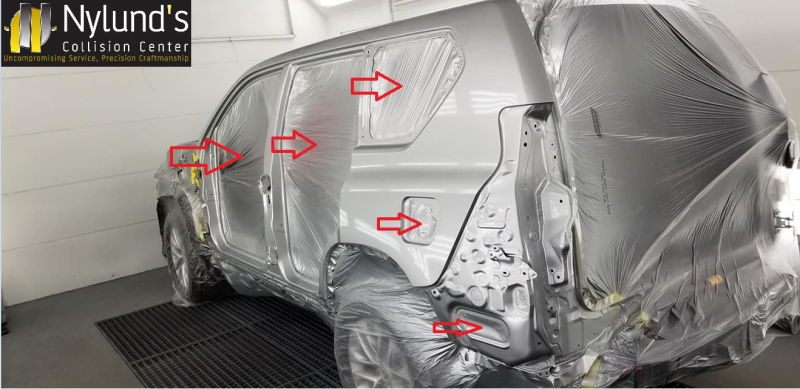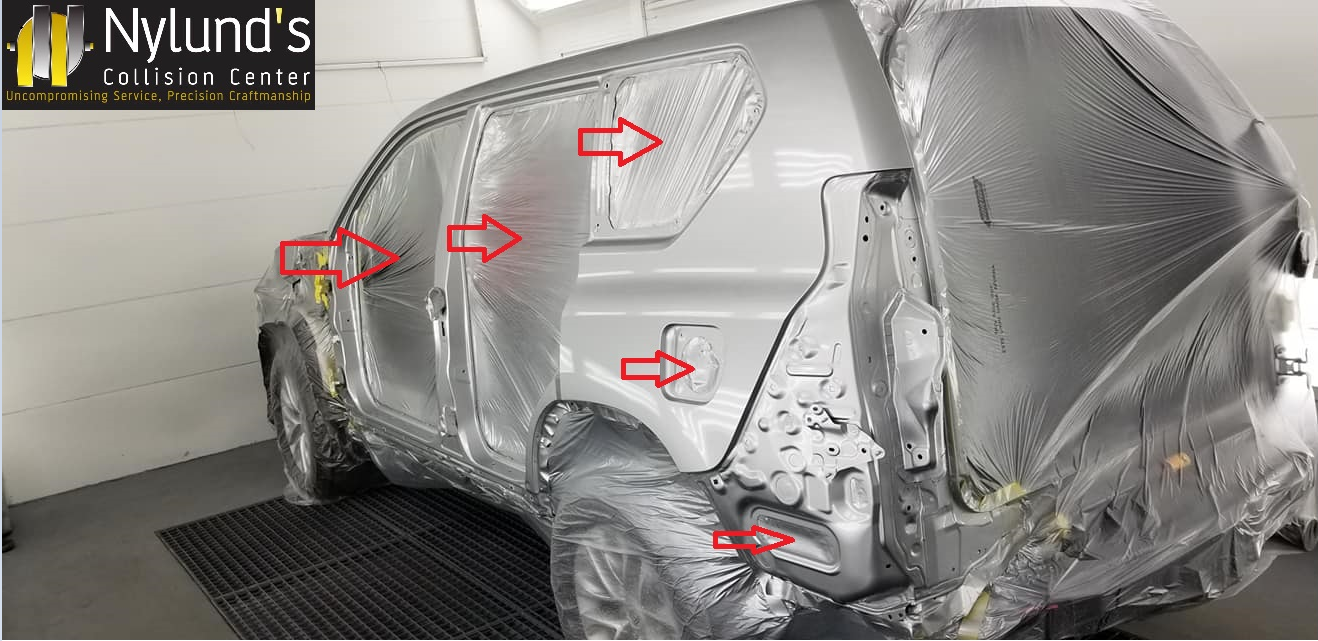 For more information about SCRS, or to join as a member, please visit
www.scrs.com, call toll free 1-877-841-0660 or email us at info@scrs.com.