DEG Users can now find an updated version of MOTOR Guide to Estimating (GTE)in a downloadable PDF document link in the "Estimate Toolbox". All changes in the current GTE document are marked in blue text.
DEG users can find this document by vising www.degweb.org > > Click on "ESTIMATE TOOLBOX" in the navigation bar, and click on "CCC". Users can select either of the updated 2020 links for MOTOR GTE and RACED GTE (Recycled Assemblies). Both links can be viewed and saved as a PDF.
For the most up to date Guide to Estimating, CCC has a LIVE version available with an easy to navigate and search function.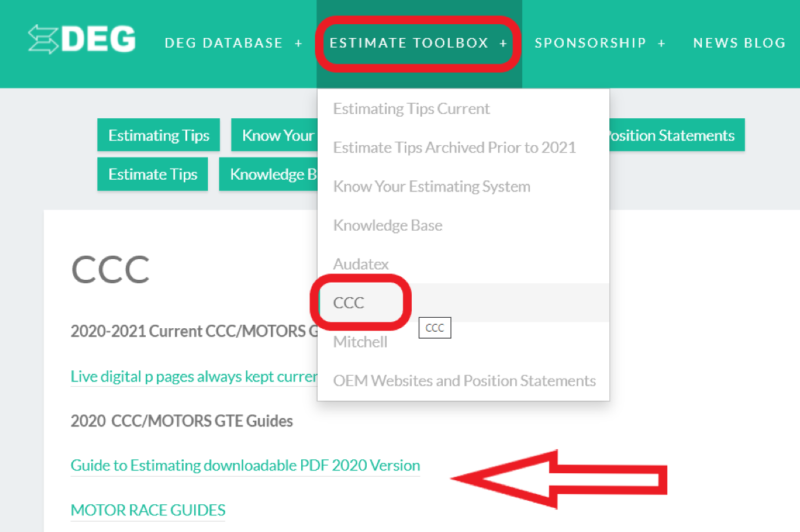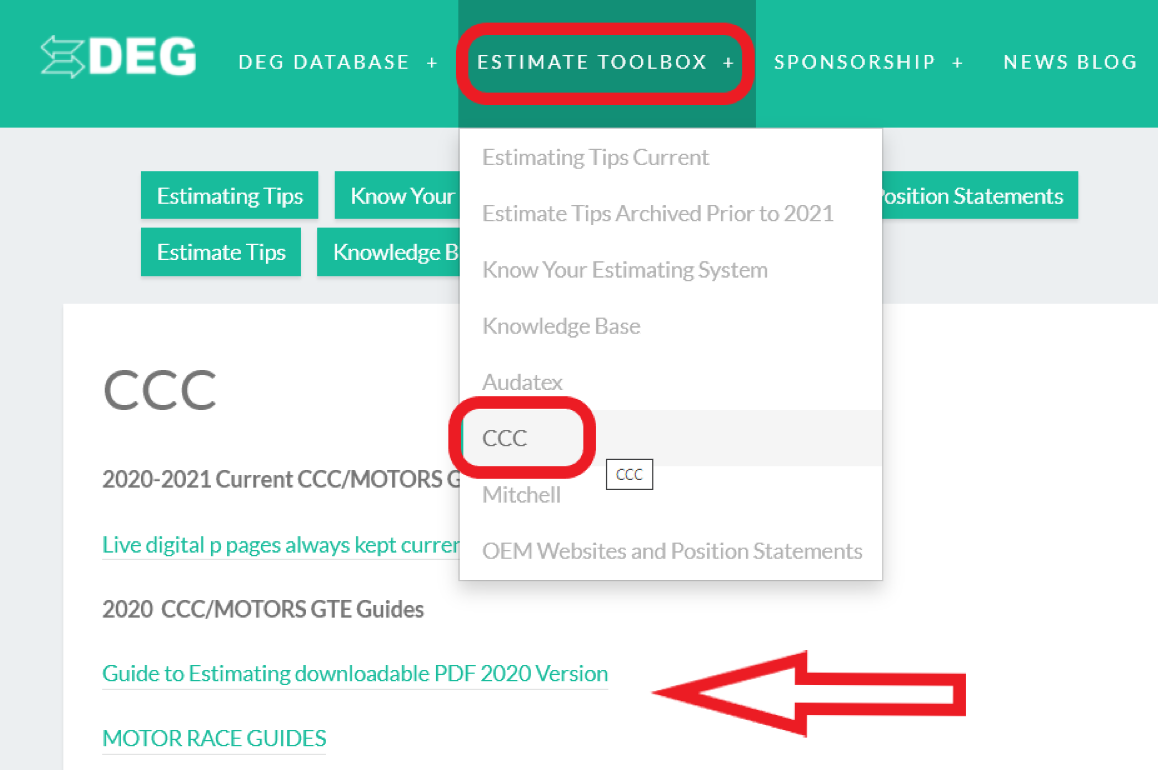 For more information about SCRS, or to join as a member, please visit www.scrs.com, call toll free 1-877-841-0660 or email us at info@scrs.com.