Recent DEG Inquiry 18844 for Audatex states "Audatex blending formula does not include the basecoat blender application process. If this process is needed, we suggest to add a manual entry for this labor allowance."
Conversely, CCC Includes "Wet Bed Application" on blend panels per the Guide to estimating. Additional information regarding applying a wet bed on repaired panels refinish can be found in Inquiry 11591
Mitchell Inquiry 11428 addresses "Adhesion Bonding Coat" similarly to CCC, and identifies wet bed as an included part of the blend process under the single stage/two stage colors in procedure page 28.
Final DEG Note:
For CCC and Mitchell products, wet bed is only considered in blend formula allowances.
Blend formulas are NOT considered for full panel or repaired panel refinish scenarios.
Any additional steps not outlined in the new undamaged panel section is NOT INCLUDED, nor is any material cost.
Audatex never includes wet bed process in any refinish scenario.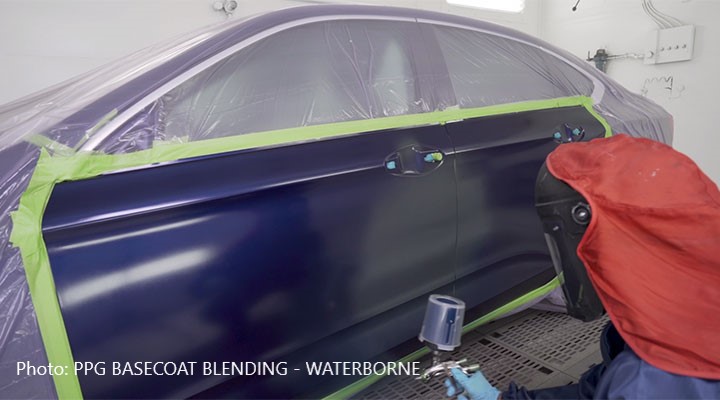 For more information about SCRS, or to join as a member, please visit www.scrs.com, call toll free 1-877-841-0660 or email us at info@scrs.com.