Audatex users can quickly and easily select tires to be added to the repair plan. Audatex now provides users the ability search for the correct tire model and size in the database.  A quick zip code entry returns pricing on the tire from local suppliers.
Audatex users will need to click on "more parts" tab, then click the "TIRES" icon, identify the tire location on the vehicle and follow the easy-to-use prompts.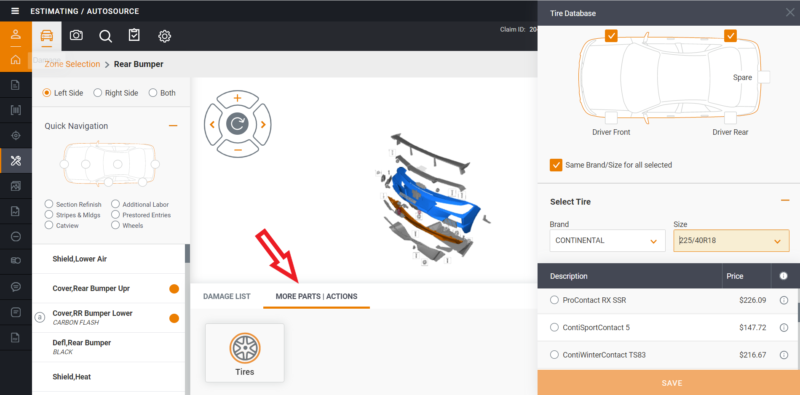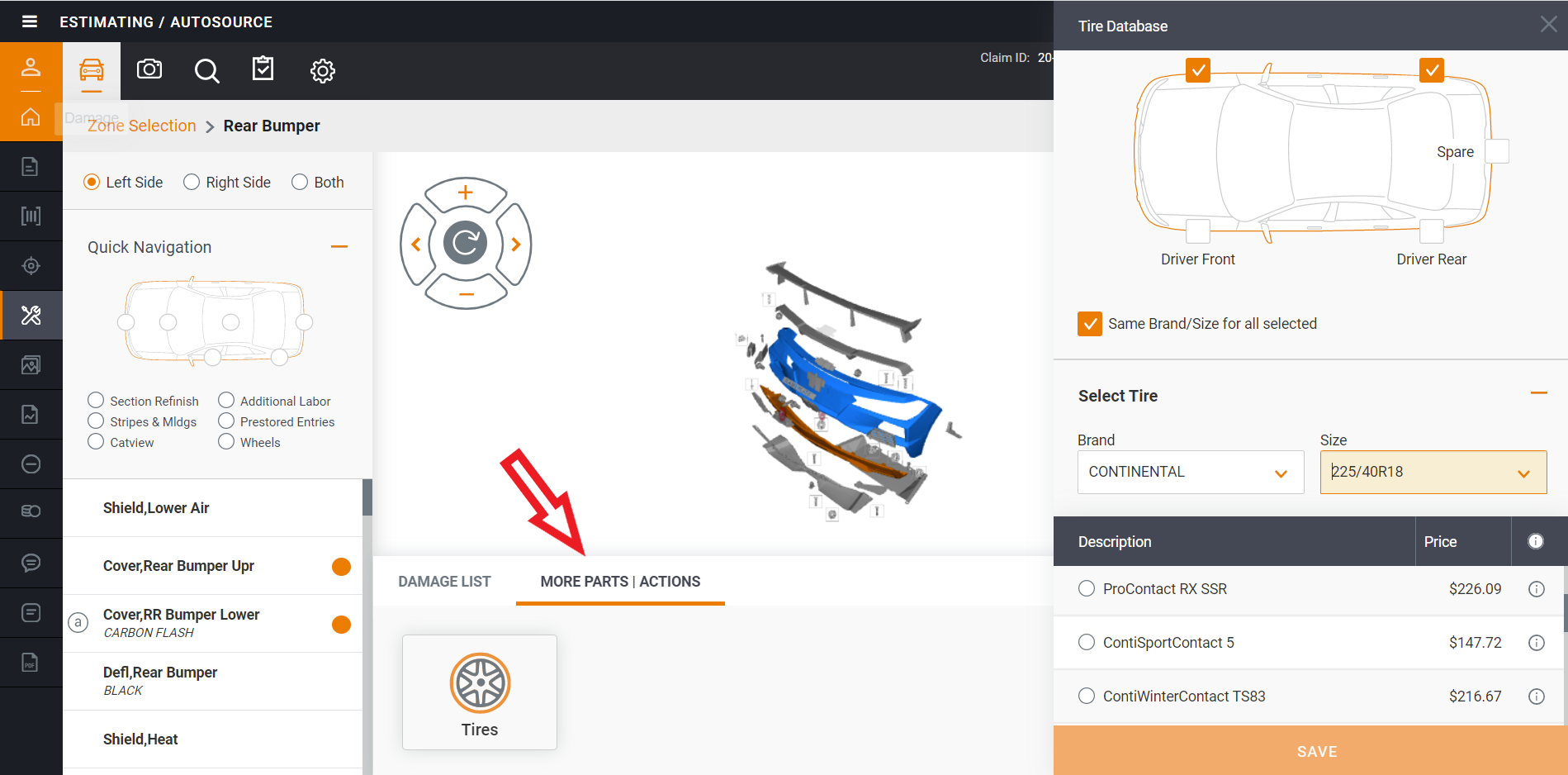 For more information about SCRS, or to join as a member, please visit www.scrs.com, call toll free 1-877-841-0660 or email us at info@scrs.com.