Replacement panels may need to be modified by drilling or cutting out factory stamped holes.

Additional labor to modify a panel is not included.

Audatex DBRM , Page 43, Section 4-2 Labor Exclusions:
• Labor for drilling necessary to attach parts

CCC/MOTOR LABOR PROCEDURES – GENERAL INFORMATION >> ESTIMATED WORK TIME PREMISE >> "DOES NOT INCLUDE":

• Drilling, modification or fabrication of mounting holes

Mitchell CEG : General Estimating Information >> Labor General Information>>Additions to Labor Time>> "Rework Parts"

To fit a particular year or model (example: cutting holes for lamps, modifying a radiator    support).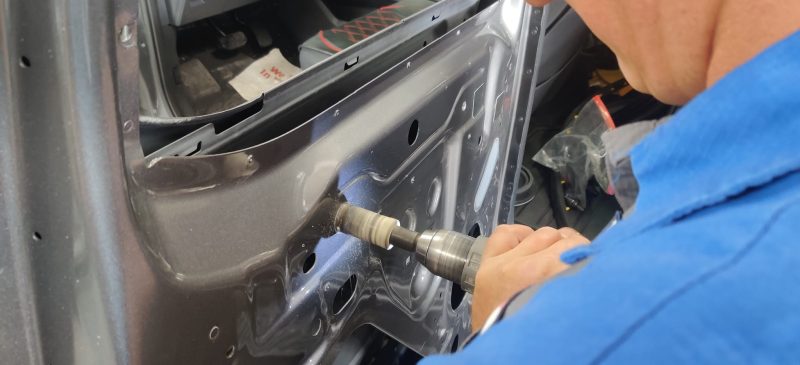 For more information about SCRS, or to join as a member, please visit www.scrs.com, call toll free 1-877-841-0660 or email us at info@scrs.com.