Vehicles equipped with ADAS Blind Spot Monitor systems may have a procedure in the workshop manual to measure the mounting bracket position. This procedure can be labor intensive and require additional r/I work to access certain control points on the vehicle. Labor to measure, verify and repair if needed is NOT INCLUDED and should be an on the spot evaluation.
Below example is from Honda Service Express showing 2016 Acura RDX. It is always important to look up the full procedure from the OEM to verify all measurements and instructions required.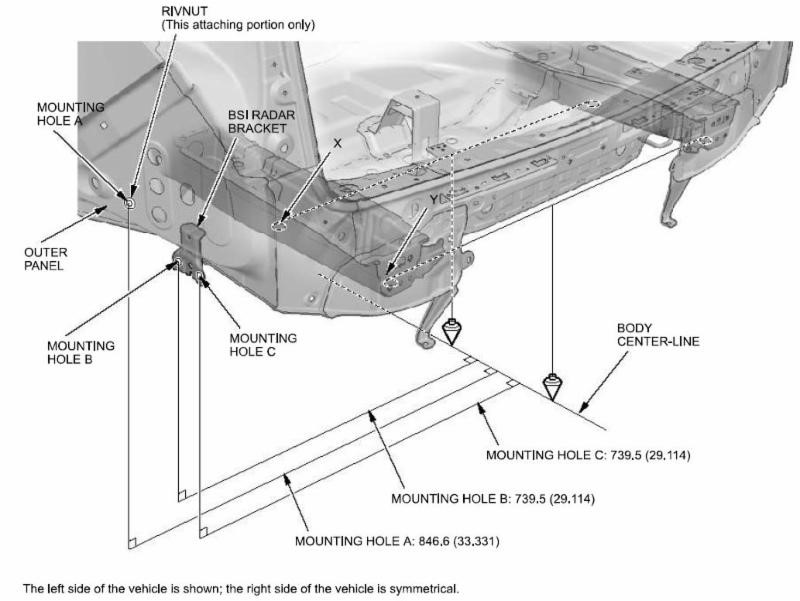 The estimating databases are all intended to be used as a GUIDE ONLY – it is important to remember that the auto body professional performing the repair is in a position to thoroughly inspect, diagnose and identify the methodology and their unique cost of the vehicle damage repair.
You can view this tip and others on the DEG website by clicking here!
For more information about SCRS, or to join as a member, please visit
www.scrs.com, call toll free 1-877-841-0660 or email us at info@scrs.com.