Audatex DBRM Page 44 Section 4-2 states
"Setup of a vehicle on a frame machine, dedicated bench, or other measuring / straightening devices. Pulling time is not included (Standard Manual Entry M31 is available)."
Because of all the various types of equipment for repairing vehicle structures, Audatex does not provide a labor value for each equipment requirement for set up/ anchoring and measuring scenarios. This would be an on-the-spot evaluation depending on the type of equipment that is used.
Final DEG Note: It is important to follow OEM procedures and ensuring proper tooling is being used to repair vehicles back to OEM Specifications.
Pictured below is a SPANESI Bench which allows for various types of vehicle anchoring strategies, which will vary from vehicle to vehicle and type of damage involved.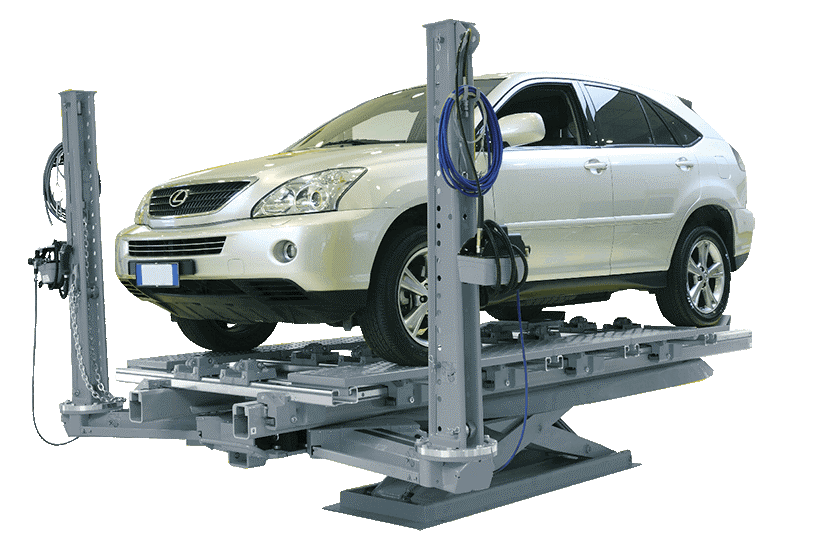 The estimating databases are all intended to be used as a GUIDE ONLY – it is important to remember that the auto body professional performing the repair is in a position to thoroughly inspect, diagnose and identify the methodology and their unique cost of the vehicle damage repair.
You can view this tip and others on the DEG website by clicking here!
For more information about SCRS, or to join as a member, please visit
www.scrs.com, call toll free 1-877-841-0660 or email us at info@scrs.com.