Estimating Tip: Audatex – Additional Labor > Calibration/ Scanning Operations
Audatex has been adding various scanning/ calibration operations to the database that may be applicable to the vehicle being repaired. Users can select from pre-defined calibration/ scanning operations in the "Additional Labor" section of the Audatex Database. The system does NOT provide labor or sublet cost.
Please note, this is NOT a substitute for using OEM repair information directly from the vehicle manufacture, but rather a good place to reference if a calibration may be needed on repairs you are performing.
Audatex July update:
Scan and Calibration Project*:
– 422 files have been updated with scan and/or calibration operations.
– 222 files now have a calibration operation available on the windshield glass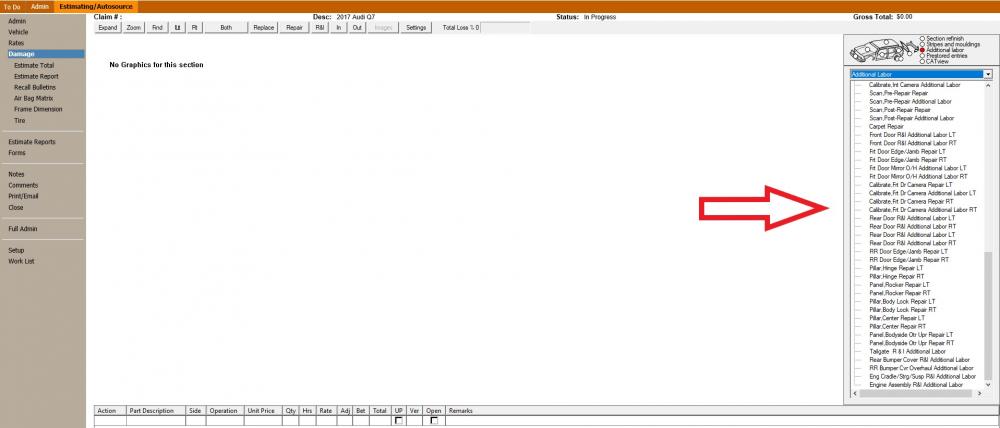 The estimating databases are all intended to be used as a GUIDE ONLY – it is important to remember that the auto body professional performing the repair is in a position to thoroughly inspect, diagnose and identify the methodology and their unique cost of the vehicle damage repair.
You can view this tip and others on the DEG website by clicking here!
For more information about SCRS, or to join as a member, please visit
www.scrs.com, call toll free 1-877-841-0660 or email us at info@scrs.com.