---

Mechanicsville, Virginia, April 5, 2021 — TEROSON®, a Henkel Adhesive Technologies brand, is the newest company to join the Society of Collision Repair Specialists (SCRS) as a Corporate Member.
TEROSON® has been in business for over 100 years, predominantly in Western Europe in the collision repair industry. Collision repair facilities participating in OE networks for the European automakers may be most familiar with the products, with strategic partnerships in-place with brands like Audi, BMW, and Mercedes. They specialize in adhesives, coatings, and sealers, used to return the vehicle to precrash standards. Their flagship product Sprayable Seam Sealer System replicates the factory seams perfectly
It has been only recently that TEROSON® made the decision to expand the product offering to North America.

"We are fortunate to serve as an OE partner with virtually every vehicle manufacturer imaginable and our partnerships are what make TEROSON® and our products unique," shared John O'Neill, TEROSON® Head of Collision Repair – NAMEX, "We live by the moto 'If you can drive it we can fix it' and we listen very intently to what our customers have to say."

"We've watched the North American market closely, and we love the direction that organizations like SCRS are taking the industry by sharing the knowledge of best practices to raise the performance of the industry for greater safety and customer satisfaction;" added O'Neill. "Professionals that are driven by doing things the right way are paramount to the long term success of the industry and we want to be there to assist them with their passion, and be part of initiatives and organizations that raise the industry up."

Michael Bradshaw, Vice President of K&M Collision in Hickory, N.C. and SCRS National Director, shares, "We have used the TEROSON® system for several years after being shown the capabilities in an Audi class. Their products have provided tremendous ability to duplicate factory appearance of seam sealer, when using the guns, tips and materials sourced through our local Audi dealer. Through the outreach to SCRS I've seen information on additional products I was not previously aware of, and I'm really excited for how their involvement in the industry through the association can help collision repairers.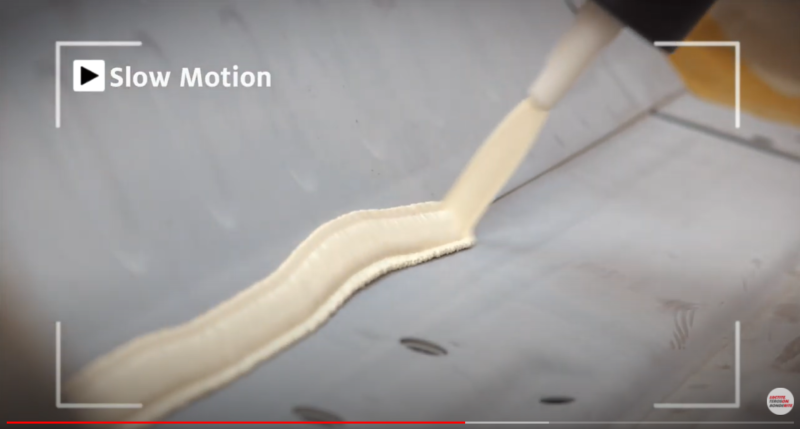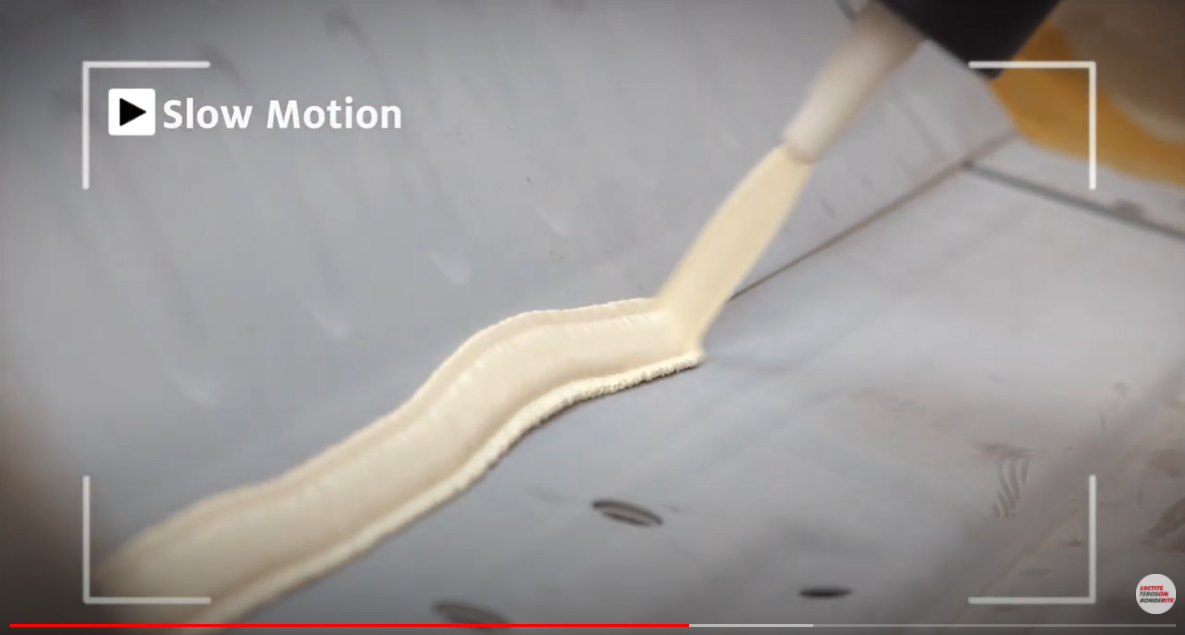 SCRS Past Chairman, and Vice President of Dorn's Body & Paint in Mechanicsville, Va. added, "The product, guns, application and support are the real deal. Matching OEM factory applications is an increasingly difficult challenge for collision repair businesses, and without this specialized equipment, I have no idea how you would accomplish this. It's great to see products that we rely on to increase the quality of our repair place the same value on being involved in organizations that lift the industry up. It's a win-win for everyone involved."
For more on TEROSON®, contact Head of Collision Repair – NAMEX John O'Neil  john.j.oneill@henkel.com.

For companies looking to support SCRS through membership can contact the SCRS office at info@scrs.com.
About SCRS: Through its direct members and 40 affiliate associations, SCRS is comprised of 6,000 collision repair businesses and 58,500 specialized professionals who work with consumers and insurance companies to repair collision-damaged vehicles. Additional information about SCRS including other news releases is available at the SCRS Web site: www.scrs.com. You can e-mail SCRS at the following address: info@scrs.com.

About Henkel in North America
In North America, Henkel operates across its three business units: Adhesive Technologies, Beauty Care, and Laundry & Home Care. Its portfolio of well-known consumer and industrial brands includes Schwarzkopf® hair care, Dial® soaps, Right Guard® antiperspirants, Persil®, Purex®, and all® laundry detergents, Snuggle® fabric softeners as well as Teroson®, Technomelt® and Bonderite® adhesives. With sales of around 6 billion US dollars (5 billion euros) in 2019, North America accounts for 26 percent of the company's global sales. Henkel employs approximately 9,000 people across the U.S., Canada and Puerto Rico. For more information, please visit www.henkel-northamerica.com, and on Twitter @Henkel_NA.

About Henkel
Henkel operates globally with a well-balanced and diversified portfolio. The company holds leading positions with its three business units in both industrial and consumer businesses thanks to strong brands, innovations and technologies. Henkel Adhesive Technologies is the global leader in the adhesives market – across all industry segments worldwide. In its Laundry & Home Care and Beauty Care businesses, Henkel holds leading positions in many markets and categories around the world. Founded in 1876, Henkel looks back on more than 140 years of success. In 2019, Henkel reported sales of more than 20 billion euros and adjusted operating profit of more than 3.2 billion euros. Henkel employs more than 52,000 people globally – a passionate and highly diverse team, united by a strong company culture, a common purpose to create sustainable value, and shared values. As a recognized leader in sustainability, Henkel holds top positions in many international indices and rankings. Henkel's preferred shares are listed in the German stock index DAX. For more information, please visit www.henkel.com.