Subaru Becomes Newest Automaker to Join as Corporate Member of SCRS
Prosser, Washington, November 26, 2018 – The Society of Collision Repair Specialists (SCRS) is pleased to welcome Subaru of America, Inc. (Subaru) as the newest Original Equipment Manufacturer to pledge a membership in support of the association's activities.
"It is important for Subaru of America to become a member of SCRS early in our Certified Collision Network's development and take an active role in the collision repair community," stated John Lancaster, National Wholesale Parts Manager, Subaru of America, Inc. "Safety is one of our core brand tenets, and promoting safe and proper repairs is a natural fit for us. We at Subaru have found SCRS to be an excellent resource of experts whose values align with ours, and we would like SCRS members to know that we are here to listen, learn, and are open to any feedback they'd like to provide to us."
To increase access to the correct repair documentation, Subaru produces and provides Subaru Certified Collision Centers with complimentary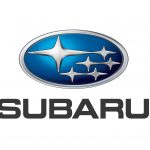 subscriptions to Subaru Technical Information System (STIS), the system where the automaker's repair procedures are housed. Subaru also prioritizes maintaining current position statements, and providing new positions as technology warrants, to help ensure vehicles are repaired correctly.
"As collision repairers, having accurate information to be able to accomplish a thorough, documented, and proper repair for the vehicle owner is paramount," shared SCRS Executive Director, Aaron Schulenburg. "It's been really rewarding to watch Subaru develop their program with an absolute focus on listening to the industry and providing the informational resources necessary to protect the consumer. There is an iconic culture around their brand, and so much of that culture revolves around the people who step into the vehicle, and the ability to keep them safe and pursuing adventure in their lives. Our job as repairers is to restore that safety, protection, and confidence; and it is so much easier with the support and involvement of companies like Subaru."
"We at Subaru of America are continuously striving for ways to ensure safe and proper repairs on our vehicles," added Lancaster. "We've found that independent collision centers are one of the best references for such improvements, and SCRS creates a unified voice which helps automotive manufacturers to identify opportunities to assist automakers, as well as the industry as a whole." For example, as a result of SCRS membership feedback, Subaru recently updated their scanning position statement.
In addition to repair-specific information, philanthropic initiatives remain high on the automaker's priority list. Subaru U is one such initiative which helps young people find a career track in the automotive industry. Subaru supports educational and vocational programs across the country, with intent on addressing the industry-wide struggle for qualified technicians. "We'd like to expand our efforts into the collision industry, as well as educate and grow the Subaru family," Lancaster stated.
"When you look at SCRS' objectives to educate, inform and represent, there are just so many really fundamental connections between the work that Subaru is doing and what is important to SCRS as an organization," added SCRS Chairman Kye Yeung. "To know that there is an open door, a receptive ear, and a desire to collaborate to help our industry better serve the people who find themselves in the unfortunate circumstance of an accident is so important, and we consider ourselves very fortunate to enjoy that type of relationship with Subaru."
For more information about SCRS, or to join as a member, please visit www.scrs.com, call 1-877-841-0660 or email info@scrs.com.
####
About SCRS: Through its direct members and 38 affiliate associations, SCRS is comprised of 6,000 collision repair businesses and 58,500 specialized professionals who work with consumers and insurance companies to repair collision-damaged vehicles. Additional information about SCRS including other news releases is available at the SCRS Web site: www.scrs.com. You can e-mail SCRS at the following address: info@scrs.com.