SCRS Announces Participants of Final Session of 2018 OEM Collision Repair Technology Summit at SEMA
Prosser, Washington, October 9th, 2018 – The Society of Collision Repair Specialists' The Society of Collision Repair Specialists' (SCRS) OEM Collision Repair Technology Summit (Summit) will be held on Thursday, November 1 in Las Vegas, Nevada at the 2018 SEMA Show.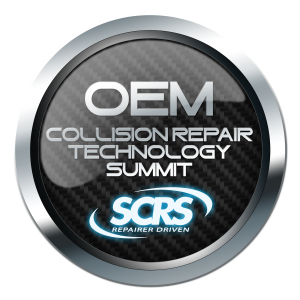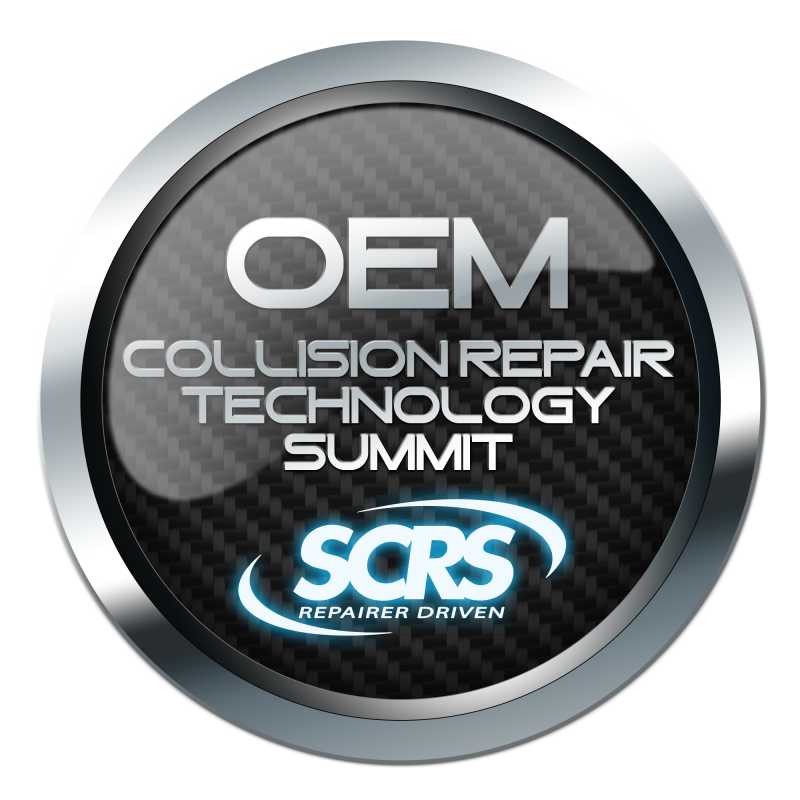 The final afternoon session on November, 1, held from 3:00 – 5:00p.m., will explore "The Future Impact of Telematics, Technology, Transportation and the Collision Industry"
To register for all three sessions of the 2018 OEM Collision Repair Technology Summit click here, or visit www.scrs.com/rde.
For this 2-hour session, SCRS welcomes back TEDx Speaker and Author of "The Zero Dollar Car", John Ellis of Ellis & Associates. Ellis is an expert in big data and how it will change the business models of the world's leading sectors.
In this session SCRS has brought together thought leaders with OEM, technology, claims and fleet backgrounds to explore how the future of automotive technology inside the vehicle will change external interactions in the event of a loss. Whether communicating with individuals or associated organizations, there is a great deal of development in the area where technology interfaces and telematics data will impacting collision repair business models.
Panelists will include:
Andreas Hecht | CCC Information Services
SVP, General Manager OEM
Derik Reiser | Enterprise Holdings, Inc.
AVP, Technology Innovation
Charlene Wehman | Subaru of America, Inc.
Cross-Car Line Planning Manager – Telematics
James Levendusky | Verisk
VP, Telematics
The panelists will share direct experience in their world of connectivity, and help the repair audience consider and understand the work being done to integrate point-of-impact data, telematics and connectivity between respective parties. Most importantly, attendees will gain visibility into what that connectivity mean to repairers, the work they do on the shop floor and their relationship to the consumer and others in the process.
To register click here, or visit www.scrs.com/rde.
Other sessions included in the 2018 OEM Collision Repair Technology Summit include:
9-10:30 a.m.
"The Rules – and Challenges – of Structural Repair on Modern Architecture."
11 a.m. – 12:30 p.m.
"The Evolution of OEM Networks and Expectations."
The 2018 OEM Collision Repair Technology Summit is made possible with support from PPG Automotive Refinish, AkzoNobel, BASF, CCC Information Services, Inc., General Motors Company: Customer Care & Aftersales, Sherwin-Williams Automotive Finishes, Inc. and Spanesi Americas.
For more information about SCRS, or to join as a member, please visit www.scrs.com, call 1-877-841-0660 or email info@scrs.com.
####
About SCRS: Through its direct members and 38 affiliate associations, SCRS is comprised of 6,000 collision repair businesses and 58,500 specialized professionals who work with consumers and insurance companies to repair collision-damaged vehicles. Additional information about SCRS including other news releases is available at the SCRS Web site: www.scrs.com. You can e-mail SCRS at the following address: info@scrs.com.