SCRS Announces Lineup for First OEM Collision Repair Technology Summit Panel at SEMA Show


Prosser, Washington, October 1st, 2018 – The Society of Collision Repair Specialists (SCRS) has announced the participants and session details for the first of three panels to make up the OEM Collision Repair Technology Summit (Summit) this fall.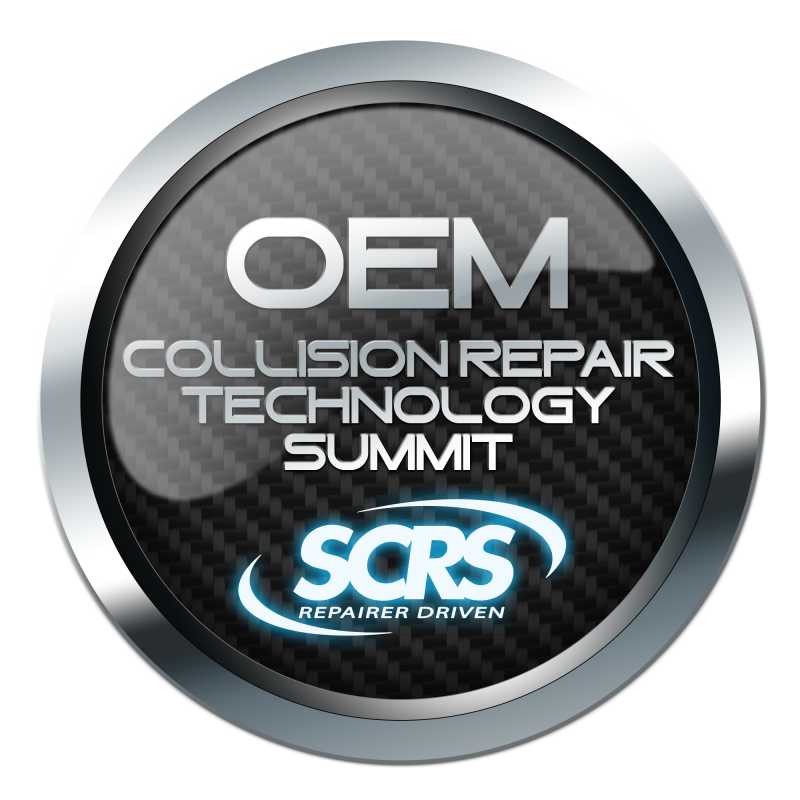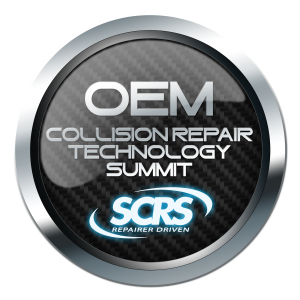 The Summit held Thursday, November 1st, as part of the 2018 SEMA Show in Las Vegas, Nevada, will kick off with the 9-10:30 a.m. session "The Rules – and Challenges – of Structural Repair on Modern Architecture."
To register to attend the OEM Collision Repair Technology Summit, visit www.scrs.com/rde and either select the individual sessions or purchase a Full Series Pass for the best value.
During the open and interactive session, panelists will explore how modern vehicle architecture and design specifically influence repair facility processes. From research of advanced substrates and mixed-material designs to joining processes and equipment necessities, the program will fully explore the range of considerations necessary to perform structural collision repair.
With automakers intentionally designing flows of energy through structural components and away from occupants, understanding how to anticipate and identify signs of energy travel through the vehicle and the possible impact upon the repair process is also critical for technicians and owners alike.
The morning session will be moderated by Ron Reichen, Precision Body and Paint in Beaverton, Oregon, and Danny Gredinberg, administrator of the Database Enhancement Gateway (www.degweb.org). Panelists will include:
Robert Hiser | Auto/Steel Partnership
Lead, Advanced High-Strength Steel Repairability
Body Structure Service Engineer, General Motors Company
Mike Kukavica | Porsche Cars North America
Collision Repair Technology Instructor, AfterSales Technical Training
Shawn Hart | Audi of America
Collision Instructor/Curriculum Designer
Dan Black | FCA
Advanced Body Development Service Engineer and Collision Repair Manager
To secure your spot to learn directly from Audi of America, the Auto/Steel Partnership, FCA and Porsche Cars North America about vehicle design and how these companies support proper structural repair, visit www.scrs.com/rde to register.
Other sessions included in the 2018 OEM Collision Repair Technology Summit include:
11 a.m.-12:30 p.m.
"The Evolution of OEM Network and Expectations"
3-5 p.m.
"The Future Impact of Telematics, Technology, Transportation and the Collision Industry"
The 2018 OEM Collision Repair Technology Summit is made possible with support from PPG Automotive Refinish; AkzoNobel; BASF; CCC Information Services, Inc.; General Motors Company: Customer Care & Aftersales; Sherwin-Williams Automotive Finishes, Inc. and Spanesi Americas.
For more information about SCRS, or to join as a member, please visit www.scrs.com, call 1-877-841-0660 or email info@scrs.com.
####
About SCRS: Through its direct members and 38 affiliate associations, SCRS is comprised of 6,000 collision repair businesses and 58,500 specialized professionals who work with consumers and insurance companies to repair collision-damaged vehicles. Additional information about SCRS including other news releases is available at the SCRS Web site: www.scrs.com. You can e-mail SCRS at the following address: info@scrs.com.