Members and Collision Repairers,
The Society of Collision Repair Specialists (SCRS) has worked collaboratively with our colleagues at the Alliance of Automotive Service Providers (AASP) and the Automotive Service Association (ASA) to address a growing issue within the collision repair marketplace. Collectively, the associations have produced a Scanning Compensation Position for your use, to address what constitutes scanning, qualifies scan tools, and qualified scanning personnel when considering how to express the activity on a repair order.
Please find the position statement attached (click to open link):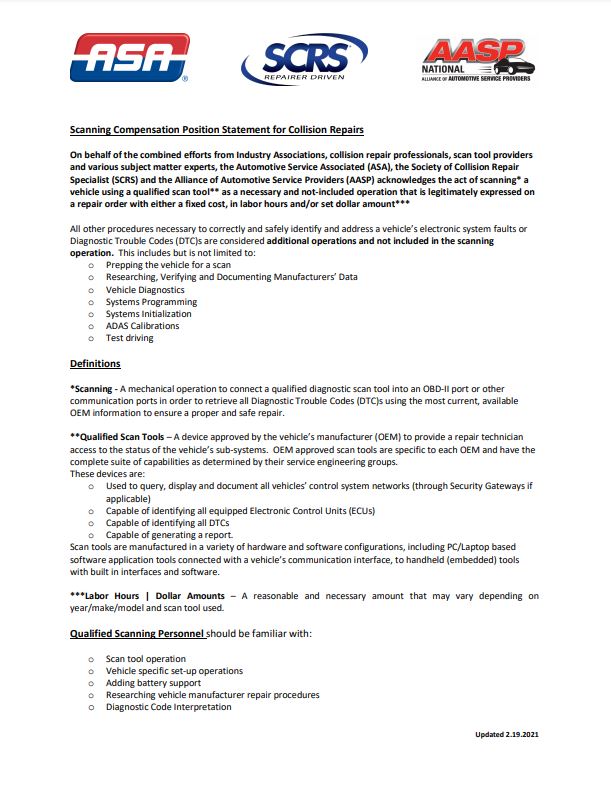 For more information about SCRS, or to join as a member, please visit www.scrs.com, call 1-877-841-0660 or email info@scrs.com.