Registration Open for SCRS' Repairer Driven Education Series at 2018 SEMA Show
Prosser, Washington, July 18, 2018 – Registration for the Society of Collision Repair Specialists' (SCRS) Repairer Driven Education (RDE) series at the 2018 SEMA Show is open and can be accessed at www.scrs.com/rde.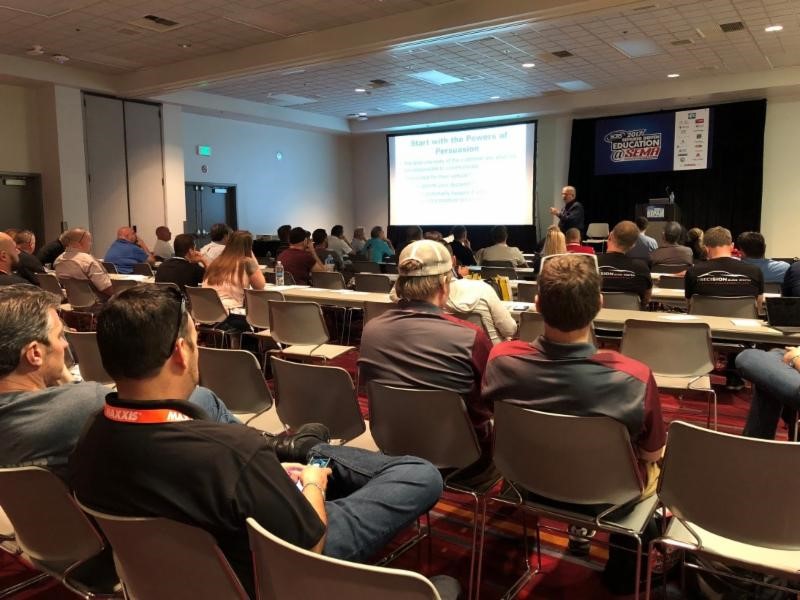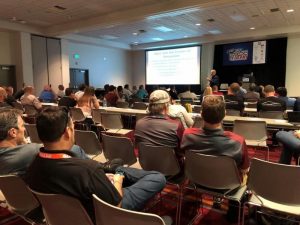 While continuing to pull in some of the nations' most sought-after subject matter experts, nearly half of the 20+ education sessions offered through Wednesday feature first-time RDE presenters; marking the continually refreshed curriculum offered by SCRS during SEMA week.
When registering for education through www.scrs.com/rde, attendees will have the option to either link the education to an existing registration or to purchase a new show pass at the same time as the education package.
While all education sessions are individually available, SCRS encourages attendees that a Full Series Pass will provide the greatest value and access to one regular session in each available time slot, access to all three sessions of the OEM Collision Repair Technology Summit sessions, one ticket to the SCRS After-party on Thursday night, and admission to the newly announced IDEAS Collide Showcase on Friday.
About SCRS' RDE series:
Repairer Driven Education (RDE) series will feature 5 days of seminar offerings, many of which are uniquely designed and being offered only at the 2018 SEMA Show, including the OEM Collision Repair Technology Summit. The 2018 Repairer Driven Education series is currently made possible with support from AASP, AkzoNobel, American Honda Motor Co., BASF, CCC, GM, LKQ, PPG, Sherwin-Williams and Toyota. Better your business by registering today at www.scrs.com/rde.
For more information about SCRS, or to join as a member please visit www.scrs.com, or contact our offices at info@scrs.com.
####
About SCRS: Through its direct members and 38 affiliate associations, SCRS is comprised of 6,000 collision repair businesses and 58,500 specialized professionals who work with consumers and insurance companies to repair collision-damaged vehicles. Additional information about SCRS including other news releases is available at the SCRS Web site: www.scrs.com. You can e-mail SCRS at the following address: info@scrs.com.