Mechanicsville, Virginia, October 15, 2020 – The Society of Collision Repair Specialists (SCRS), and Reliable Automotive Equipment (RAE) have partnered together to offer a unique opportunity for participants in Repairer Driven Education (RDE), held during SEMA360.
SCRS will hold a drawing for one lucky RDE attendee to win a prize package valued at over $19,500! The package includes one (1) New X-Pac Riveting System with X-press tool box, one (1) Wieländer+Schill work station WS60 steel dent puller with airpuller (AP95), one (1) Vario Drill (WS90), one (1) Flexi Therm Multi-heating pad-System and one (1) Body Saw (WPS 4000).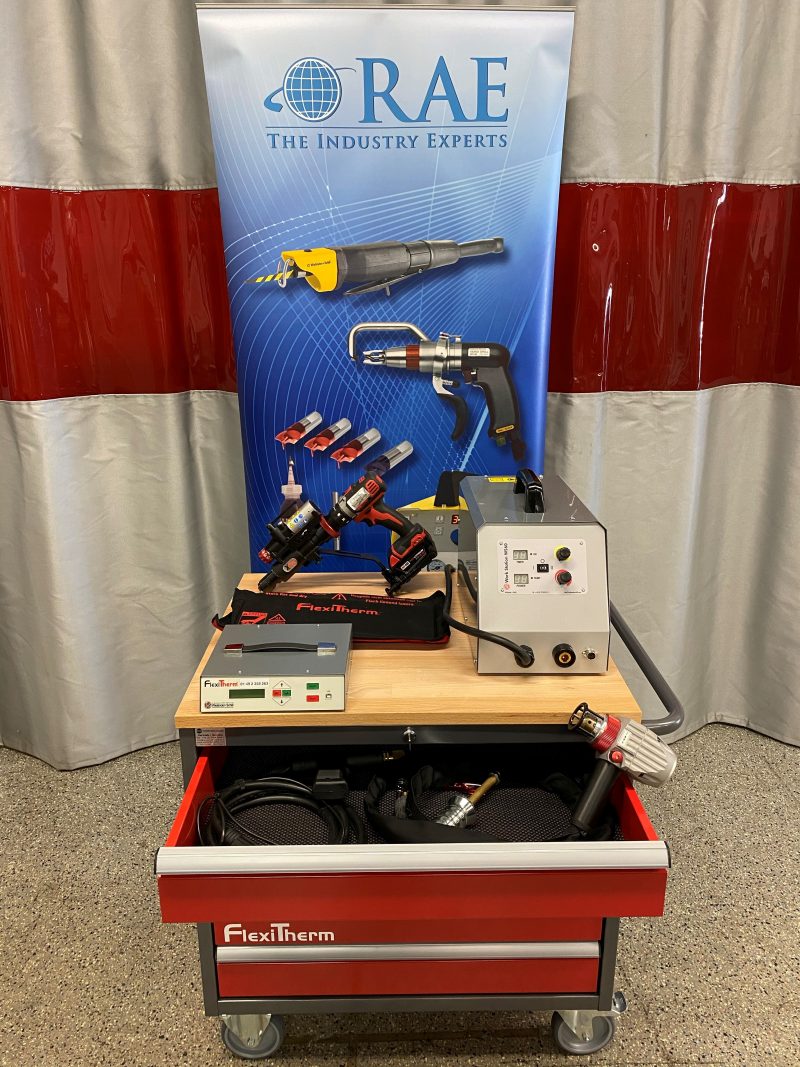 The new X-pac is a rivet system for every body shop, which is used with a cordless drill, has 9 tons of force for easy placement of self-piercing and flow form rivets, and was a featured tool in SCRS' Kool Tools of SEMA from the 2019 Show. The FlexiTherm Multi-HeatingPad-System is an innovative tool for a reliable and thorough drying process that can save significant time.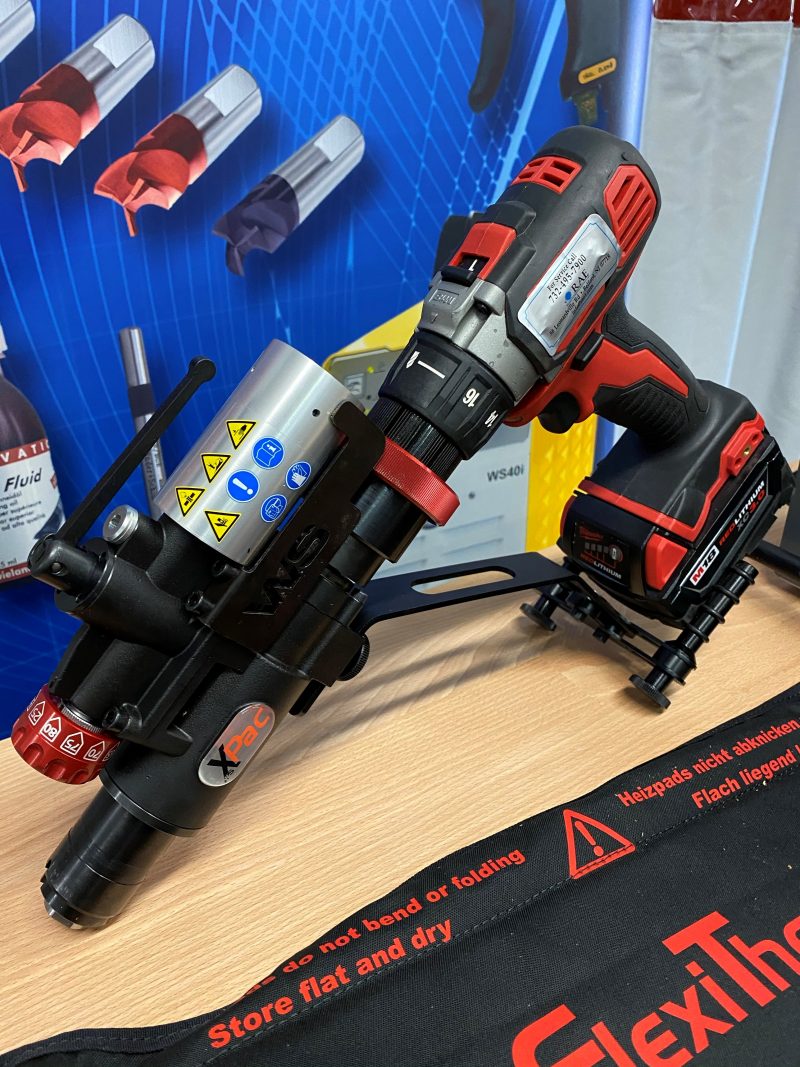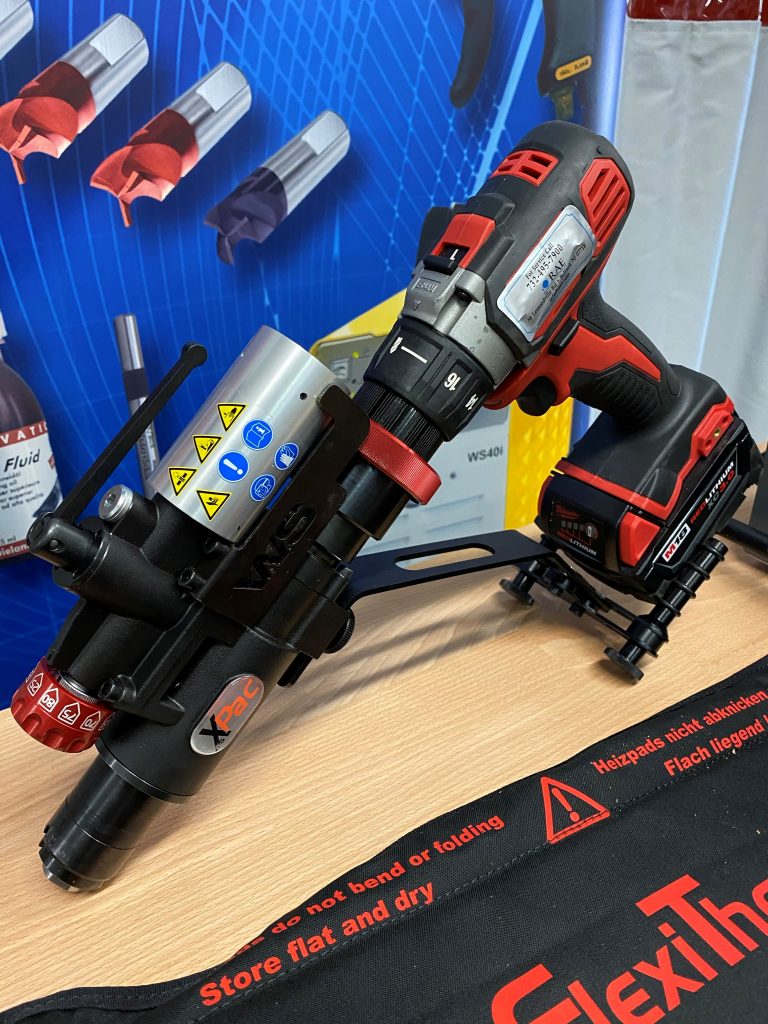 The W+S dent removal work station for body shops features improved functions and new easy handling.  The parameter adjustment for time and power can be set separately and individually for the repair operation. Coupled with the body saw for high intensive jobs, especially designed for extreme hard and tough material and the Vario drill to remove open spot welds at the folds and seams, the kit provides a ton of resources for collision repair productivity.
To be entered into the drawing, participants will need to register for Repairer Driven Education sessions (https://rde.scrs.com) and attend the sessions. SCRS issues certificates of completion once the viewer has watched 90% of the session. Attendees will receive an entry into the drawing for each course they complete and earn a certificate for by 5:00pm EDT on Friday, November 6th. No purchase or donation is necessary to enter or win, as RDE 1 – Estimating Resources for Collision Repairers: Integrating the BOT and DEG Into Your Repair Plan Process is a FREE course, and will qualify for entry into the raffle. Registering for a Full Series Pass, and attending the education as it is released is the most efficient way to achieve the most raffle entries. Visit HERE for a full list of official rules.
"Our primary focus is on driving opportunities to gain from the experience of this year's program, and we are excited for businesses that commit to their participation in the educational programs during the week," stated SCRS Chairman Brett Bailey. "The more sessions watched, the more entries earned, and it's just one more great reason to be a part of SCRS' programs running in conjunction with SEMA360. While it's advantageous to watch as the sessions release, the beauty of this year's program is that you will be able to continue to access and reference the sessions all the way through August of 2021."
"I'm exceptionally proud of the way SCRS has been there for our industry, and it is an honor for all of us at RAE to be part of delivering back to an industry that has had a very challenging year," added RAE President, David Gruskos. "The work that SCRS does is important to everyone, and we are big believers in the way that education programs such as RDE lift the industry up and provide opportunity to the businesses within it. We personally can't wait to deliver this to the winning business, knowing that it will be a way to give back to a member of the collision repair industry that is actively working on enriching their knowledge and investing in the betterment of their business."
SCRS encourages Show attendees to set aside time Nov 2 – Nov 6 to both participate in the Repairer Driven Education series, and to take part in exploring SEMA360 showcases (www.sema360.com).
To register for Repairer Driven Education, visit https://rde.scrs.com.
The 2020 Repairer Driven Education series is made possible with support from 3M, AASP, AirPro Diagnostics, AkzoNobel Performance Coatings, Axalta Automotive Refinish, BASF Automotive Refinish, CCC Information Services, Enterprise, Genuine GM Parts, PBES – Paint, Body & Equipment Specialists, Podium, Reliable Automotive Equipment, Sherwin-Williams Automotive, Spanesi – Americas, Toyota Wholesale Parts and SEMA.
For more information about SCRS, or to join as a member, please visit www.scrs.com, call 1-877-841-0660 or email info@scrs.com.