Mechanicsville, Virginia, July 27, 2021 –


Let's talk about the differences between a SIMPLE IRA and the SCRS Multiple Employer 401(k) Plan…IT MIGHT BE TIME TO MAKE THE SWITCH!
We are fast approaching the year-end time line for anyone with SIMPLE considering a change to 401)k). A company would need to provide a 60 day notice to employees, with a deadline to notify by November 1st. Start those conversations now! While a SIMPLE IRA can be an ideal fit for some companies, here are a few key reasons why you want to consider making the switch from a SIMPLE IRA to the SCRS Multiple Employer Plan:
– 401k's offer significantly higher contribution limits
– Ability to add Roth deferral option
– Available to any size business
– Low cost with pre negotiated fee reduction as plan grows
– Ease of set up & ongoing administration
– Individual company plan design flexibility
You may have selected a SIMPLE IRA due to low costs and/or administrative responsibilities. The truth? 401(k) plans don't need to be complex or expensive and you don't have to sacrifice quality to save on costs. In forming one group, the SCRS Multiple Employer Plan uses economies of scale to keep your costs down while affording you with many of the same options and choices typically only available to large companies. What's more, getting started is easy.
Reach out to learn more, by contacting our Plan Advisors Coley Eckenrode coley.eckenrode@vamllc.com and Scott Broaddus, at Scott.Broaddus@Irongate-Capital.com, or by calling 804-327-0424.
Find more online at https://scrsbenefitscenter.decisely.com/retirement-solutions/

For more information about SCRS, or to join as a member, please visit 
www.scrs.com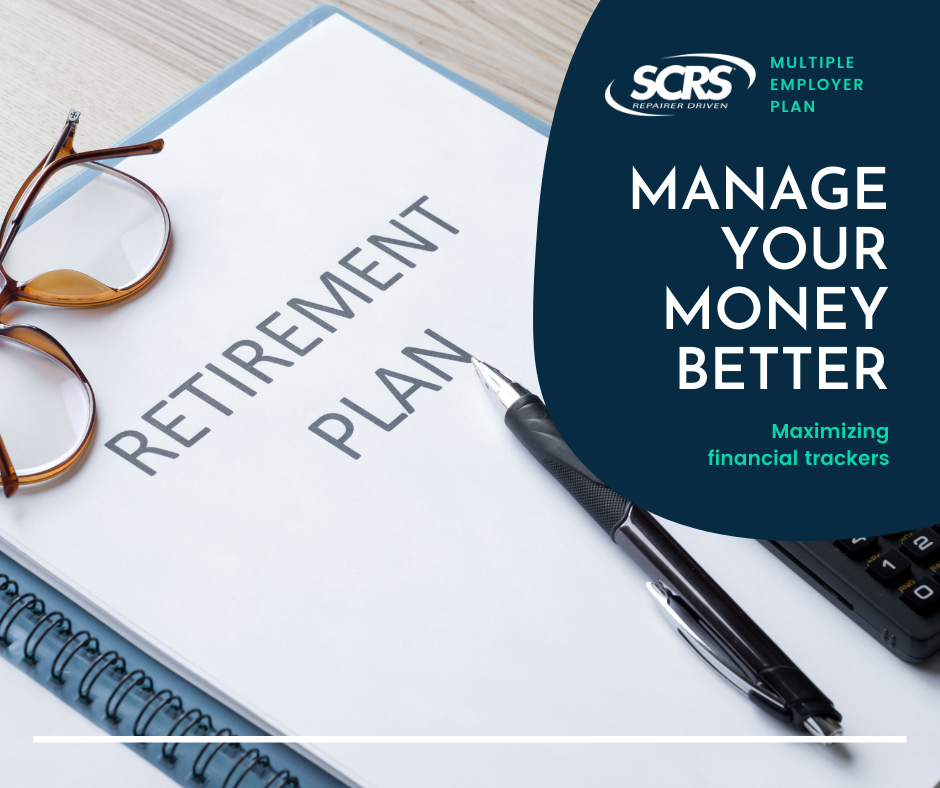 About SCRS: Through its direct members and 37 affiliate associations, SCRS is comprised of 6,000 collision repair businesses and 58,500 specialized professionals who work with consumers and insurance companies to repair collision-damaged vehicles. Additional information about SCRS including other news releases is available at the SCRS Web site: www.scrs.com. You can e-mail SCRS at the following address: info@scrs.com.