Lineup for Second Session of OEM Collision Repair Technology Summit at SEMA Announced
Prosser, Washington, October 4th, 2018 – The Society of Collision Repair Specialists' (SCRS) OEM Collision Repair Technology Summit (Summit) will be held on Thursday, November 1 in Las Vegas, Nevada at the 2018 SEMA Show. To register to attend the OEM Collision Repair Technology Summit, visit www.scrs.com/rde and either select the individual sessions or purchase a Full Series Pass for the best value.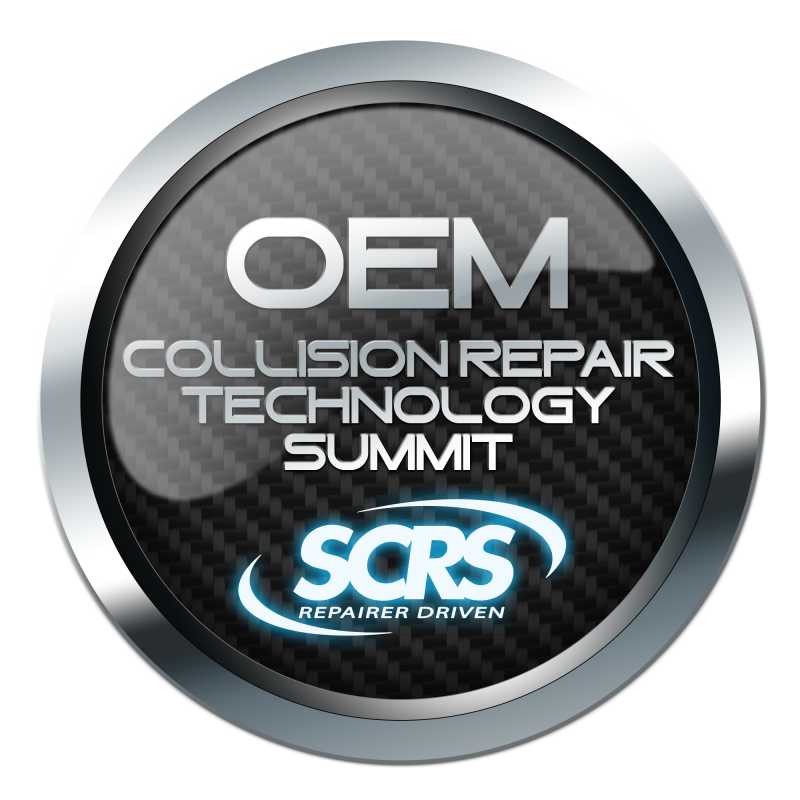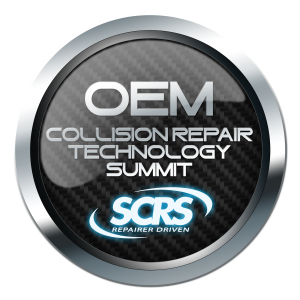 The Summit will feature three sessions, each uniquely designed to host discussion between companies and individuals who are able to highlight emerging trends that influence vehicle repairability and collision industry preparation.
The second session of the Summit will run November, 1 from 11a.m. – 12:30p.m., entitled "The Evolution of OEM Networks and Expectations."
In this 90-minute panel discussion, representatives of General Motors, Mercedes-Benz USA, Nissan Group of America and Volvo Cars USA will share details of their distinct program structures and elaborate on how the expectations have evolved to their present state.
As vehicle architecture and technology advance, so do the expectations of those performing repairs. Specialization and commitment to repair procedure adherence become increasingly more paramount, and many automakers have shifted their models of creating OEM collision repair networks to ensure that consumers have vetted options if collision repair services become necessary.
The session will be moderated by Aaron Clark, Vice President, Technical Compliance for Assured Performance Network, and David Gruskos, President, Reliable Automotive Equipment Inc. Panelists will include:
John Eck | General Motors Company
Collision Manager, Customer Care & Aftersales
Kenneth Park | Volvo Cars USA
Certified Collision Program Manager
Ben Cid | Mercedes-Benz USA
Collision Business Manager
Mark Zoba | Nissan Group of America
Manager, Collision Network Growth & Strategy
There has never been a better time to gain an understanding of what OEMs expect of the collision repair community. To secure your spot to learn directly from General Motors, Volvo Cars USA, Mercedes-Benz USA and Nissan Group of America about their certified networks, visit www.scrs.com/rde to register.
Other sessions included in the 2018 OEM Collision Repair Technology Summit include:
9-10:30 a.m.
"The Rules – and Challenges – of Structural Repair on Modern Architecture."
3-5 p.m.
"The Future Impact of Telematics, Technology, Transportation and the Collision Industry"
The 2018 OEM Collision Repair Technology Summit is made possible with support from PPG Automotive Refinish, AkzoNobel, BASF, CCC Information Services, Inc., General Motors Company: Customer Care & Aftersales, Sherwin-Williams Automotive Finishes, Inc. and Spanesi Americas.
For more information about SCRS, or to join as a member, please visit www.scrs.com, call 1-877-841-0660 or email info@scrs.com.
####
About SCRS: Through its direct members and 38 affiliate associations, SCRS is comprised of 6,000 collision repair businesses and 58,500 specialized professionals who work with consumers and insurance companies to repair collision-damaged vehicles. Additional information about SCRS including other news releases is available at the SCRS Web site: www.scrs.com. You can e-mail SCRS at the following address: info@scrs.com.