2016-2017 OEM Honda Civic fenders requiring replacement will not come supplied with "front bracket" (Part #'s Right 60213TBAA00ZZ Left 60263TBAA00ZZ) and "lower bracket" (Part #'s Right 60212TBAA00ZZ Left 60262TBAA00ZZ) that are originally welded and riveted with adhesive from the factory on the original part.
Both CCC and Mitchell does not include the labor to transfer the brackets in the fender replacement time. The labor time in the database is based on installing a new "UNDAMAGED" bracket and does not include labor to repair the old bracket for reuse onto the new replacement fender.
Audatex labor time for fender replacement considers the brackets included, but this is based on installing a new undamaged part onto the replacement fender.
Additional labor should be considered if having to reuse an existing bracket to bring it to new, undamaged condition ready for installation as well as refinishing of the bracket if required.
Rivets and adhesive cost is NOT INCLUDED in all three estimating systems when doing this procedure.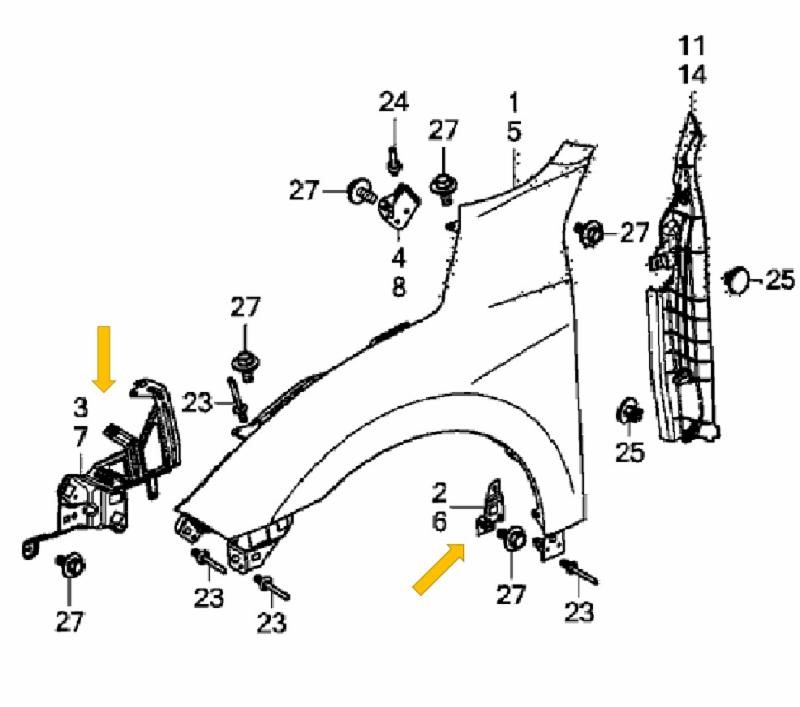 The estimating databases are all intended to be used as a GUIDE ONLY – it is important to remember that the auto body professional performing the repair is in a position to thoroughly inspect, diagnose and identify the methodology and their unique cost of the vehicle damage repair.
You can view this tip and others on the DEG website by clicking here!
For more information about SCRS, or to join as a member, please visit
www.scrs.com, call toll free 1-877-841-0660 or email us at info@scrs.com.