When selecting replacement component labor operations, the footnotes may indicate the labor is after an overlapping part (welded/ bolted on component) has been removed.
An example would be on a 2017 Nissan Pathfinder front lower rail replacement: "time is after upper rail and all necessary bolted-on parts are removed"
Nissan Service procedures for front lower frame rail states "Work after the hood ledge has been removed"
If the repairer chooses to leave an overlapping/ adjacent component in place and work around the component, any additional labor to repair and or replace would require an on the spot evaluation.
Mitchell: CEG Labor General Information states "Times for some operations are applicable after necessary bolted, attached or related parts have been removed"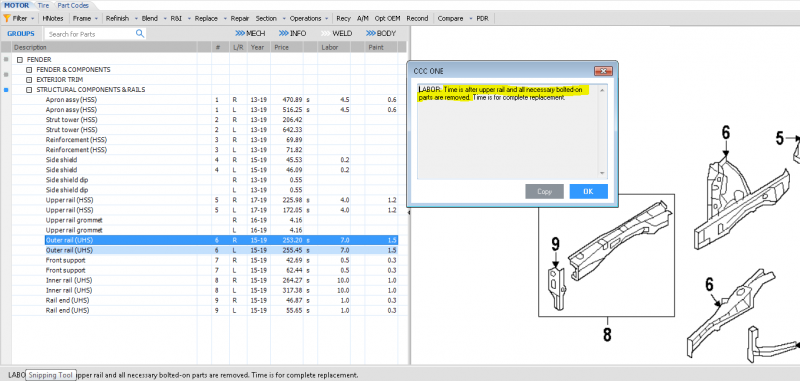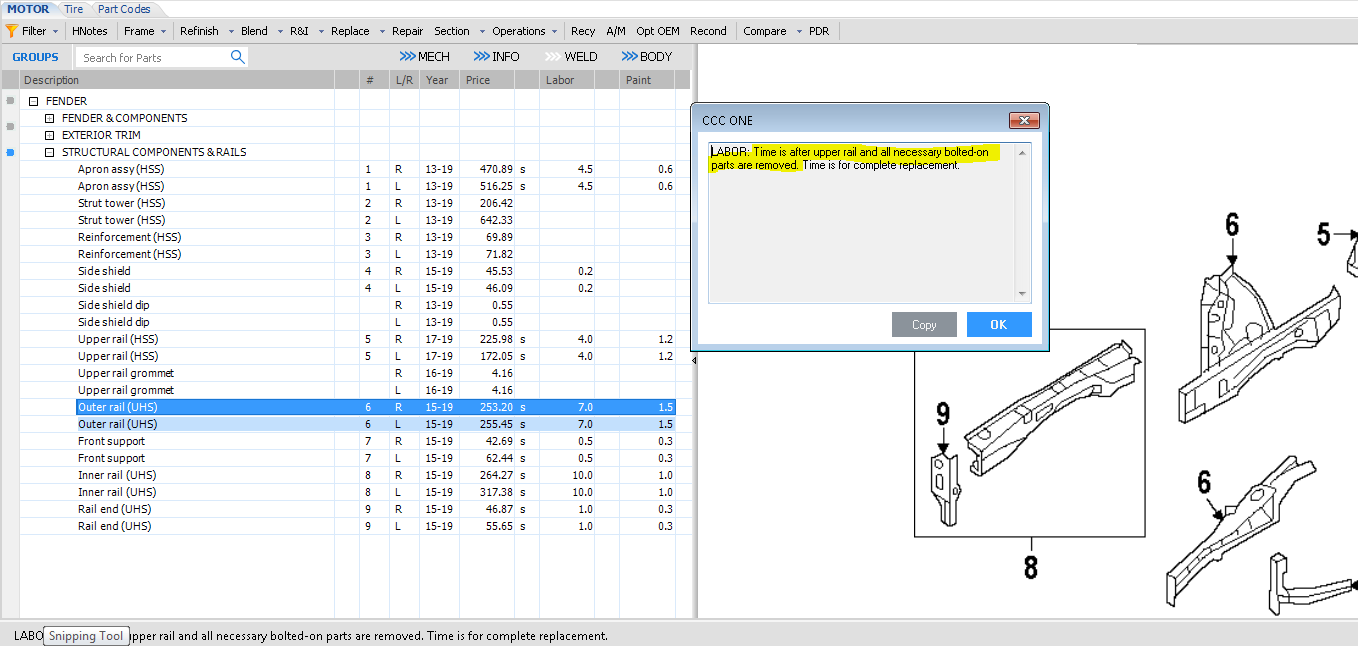 The estimating databases are all intended to be used as a GUIDE ONLY – it is important to remember that the auto body professional performing the repair is in a position to thoroughly inspect, diagnose and identify the methodology and their unique cost of the vehicle damage repair.
You can view this tip and others on the DEG website by clicking here!
For more information about SCRS, or to join as a member, please visit
www.scrs.com, call toll free 1-877-841-0660 or email us at info@scrs.com.