Attorney Erica Eversman and former shop owner Wade Ebert present "More than Just a Hand Shake" at 2019 Repairer Driven Education (RDE)
Mechanicsville, Virginia, November 14, 2019 – Even if you missed joining the Society of Collision Repair Specialists (SCRS) during the 2019 Repairer Driven Education (RDE) session at the SEMA Show, there are still plenty of opportunities to take in leading educational sessions through the association's digital platforms.
SCRS has released a new video from the 2018 RDE lineup featuring attorney Erica Eversman and former shop owner Wade Ebert as they present "More than Just a Hand Shake: The Professional Administrative (Legal) Documents You Really Need to Operate a Successful Shop".
https://scrs.com/repairer-driven-education-legal-documents-for-collision-repair/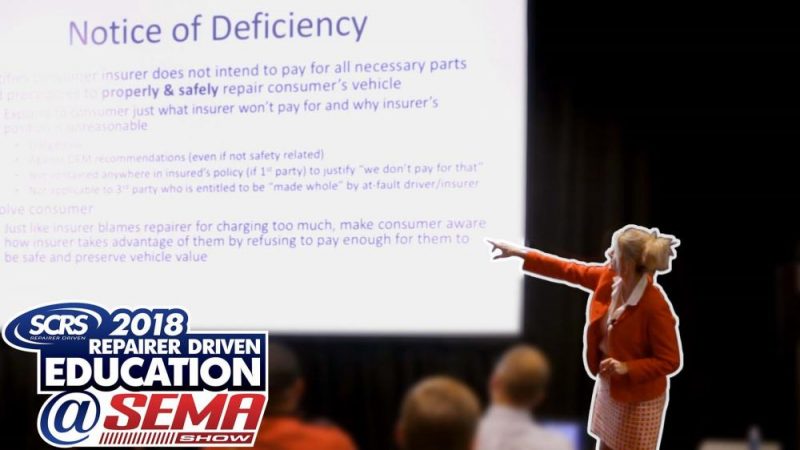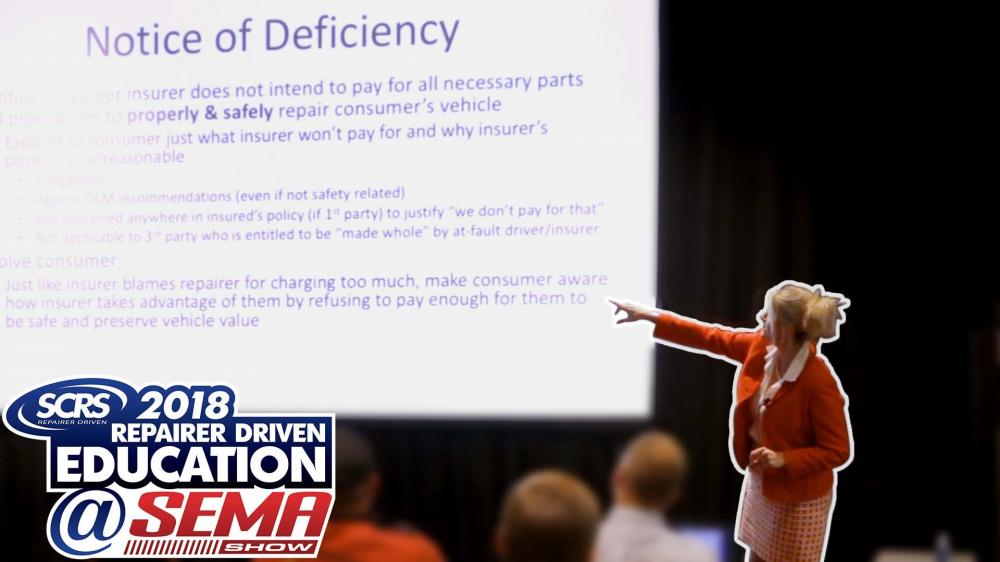 Viewers and session participants are guided through a series of documents, hand-crafted by Erica and designed to ensure repairers are complying with federal and state consumer protection law requirements; and other documents that will provide powerful offensive and defensive counters to insurer interference and lawsuits.
The video will ask for you to submit your name and email address, allowing the association to keep you notified as new video content is released. SCRS also encourages viewers to subscribe to the associations' channel at www.youtube.com/SCRSCollision.
For more information about SCRS, or to join as a member, please visit www.scrs.com, call 1-877-841-0660 or email info@scrs.com.
###
About SCRS' Repairer Driven Education: The 2019 RDE series marks the 10th delivery of collision repair education programs produced by SCRS for the SEMA Show. The series will feature 5 days of seminar offerings, many of which are uniquely designed and being offered only at the 2019 SEMA Show. Repairer Driven Education includes general sessions Monday – Wednesday, the OEM Collision Repair Technology Summit on Thursday, and the IDEAS Collide Showcase on Friday. Better your business by registering today at www.scrs.com/rde.
###
About SCRS: Through its direct members and 38 affiliate associations, SCRS is comprised of 6,000 collision repair businesses and 58,500 specialized professionals who work with consumers and insurance companies to repair collision-damaged vehicles. Additional information about SCRS including other news releases is available at the SCRS Web site: www.scrs.com. You can e-mail SCRS at the following address: info@scrs.com.