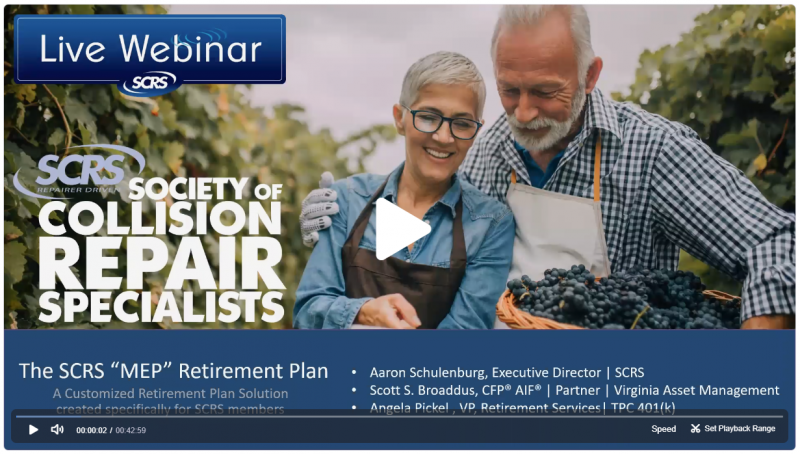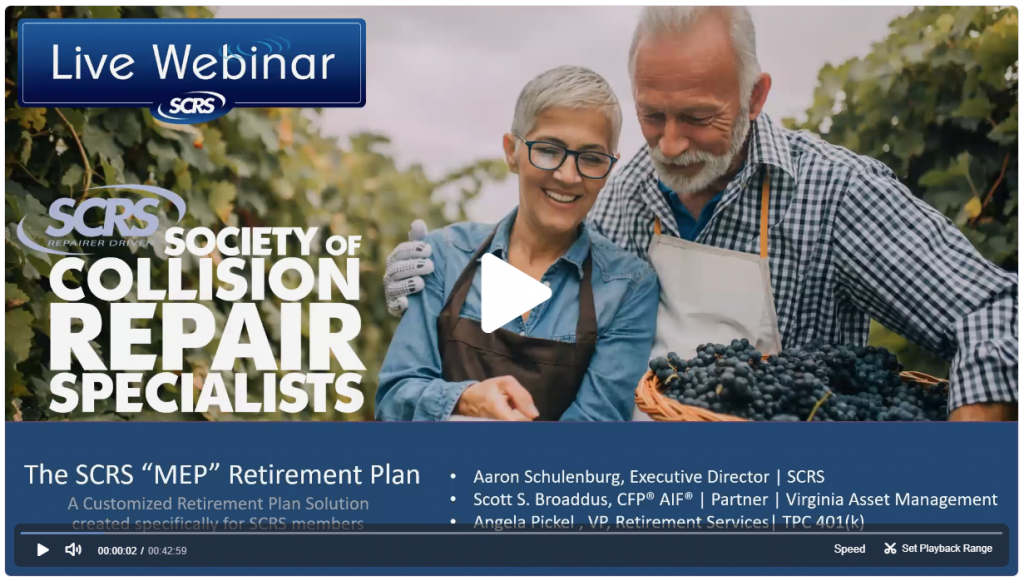 You can now register to watch this webinar on-demand by clicking here, or pasting the following link into your browser:
https://zoom.us/recording/share/FZyWcqjv_91GmwhFJm_urVBjpD8RTAWx76Q1_RAw94qwIumekTziMw?startTime=1563472850000
On July 18, 2019, SCRS hosted a live webinar focused on sharing retirement solutions developed by the association and aimed to help small businesses establish the same high-quality retirement programs for their employees that you would expect working for a much larger companies. SCRS has identified opportunities for members' businesses to benefit from our collective size to help keep costs low, with service and support that is second-to-none. SCRS member businesses who have already enrolled have saved on average 37% from their existing plans.
The webinar answers questions for business owners who are considering adding a retirement plan, as well as those who are comparing their existing plan to our new offering.
You do not have to be a member to participate in the webinar, or to explore the program offerings. Members and non-members are both invited to learn more about the program from our panel of experts.
To see more visit www.scrsbenefitscenter.com.