SCRS' Repairer Driven Education Highlights Ongoing Commitment to Education and Information from PPG
Prosser, Washington, October 10, 2017 – As one of the earliest supporters of the Repairer Driven Education (RDE) series and OEM Collision Repair Technology Summit during the SEMA Show, 2017 marks the 7th year that PPG has demonstrated its commitment to industry advancement as the highest-level continuing sponsor of the Society of Collision Repair Specialists' (SCRS) education programs.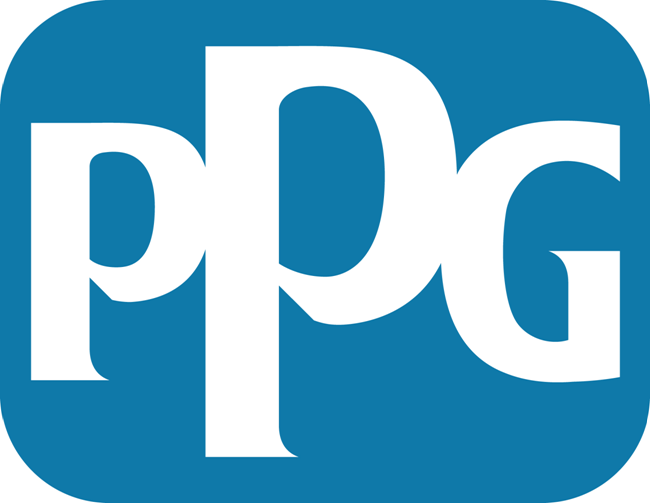 "These programs have become a significant contributor to SCRS' mission to bring information to the collision repair industry, and the sustained growth that we have seen wouldn't have been possible without the continual support from PPG," states SCRS Chairman Kye Yeung. "We spend a great deal of time each year developing curriculum that we believe has the potential to greatly impact the industry by answering questions, needs and challenges faced by repairers in the marketplace. Having companies like PPG that show unwavering support at the highest level is a key part in developing and delivering successful experiences to our attendees."
Since 2010 PPG has delivered educational content as part of the RDE regular session lineup, and routinely in free sessions from the Collision Repair & Refinish Stage.
"Helping to promote education in the collision repair community is core to what we do at the automotive refinish business unit at PPG," said Domenic Brusco, senior manager, industry relations, at PPG. "Education and industry support are both key areas of importance to our company, and we believe programs like RDE and the OEM Collision Repair Technology Summit are once-a-year compliments to the ongoing technical tips, training and resources we bring to our customers throughout the year. It is absolutely in sync with the value-added services we want to prioritize for our customer base."
2017 will mark the first time ever that SCRS will be featuring a FREE session from the OEM Collision Repair Technology Summit stage, in between morning and afternoon Summit sessions. The content will highlight renowned subject matter experts from PPG, with a topic that should appeal to both production-oriented collision repair facilities and more custom-focused restoration businesses. Held from 1:00 – 2:00pm on Thursday, November 2nd in room N241, don't miss Choosing a Clearcoat is not so Clear: Helping You Understand Your Choices.
The right clear coat for your work is critical to both the process and the finished product. This session will help distinguish the differences between options and ensure you choose the right one for the job. Clearcoat serves and integral role in the refinish process and understanding how to produce a final job that will meet the consumer's expectation and qualify for a lifetime refinish warranty is critical.
The session will include conversation on how chemistry affects the physical properties of a clearcoat; what glamour, speed, and general purpose mean in the context of the job; and why film-build is is critical to the long term performance of clearcoat longevity.
For more information on the free mid-day session, or to register for the paid sessions of the OEM Collision Repair Technology Summit, visit www.scrs.com/rde.
Following the Thursday Summit events, SCRS and PPG will again co-host what has become the premiere collision industry networking event during SEMA Week. The RDE Sky Villa After Party held from 9:00pm – Midnight in Elvis Presley's former Las Vegas residence affords guests with some of the most amazing sights of the city from one of the most luxurious and famed suites on the strip.
"Aside from education, we recognize that networking is one of the key benefits our customers get from attending events such as the SEMA Show," Brusco, added. "It's been a pleasure to be a part of an evening event that provides not only a special experience that so many look forward to each year, but that aims at building relationships and connections. The networking event has become a night-time destination for so many high-profile folks within the collision repair and custom communities from across the globe."
Tickets to attend the RDE Sky Villa After Party can be secured in advance of the show at www.scrs.com/rde. This function typically reaches capacity, and tickets are required for admission.
SCRS encourages SEMA Show attendees to consider the Full Series Pass, which provides the best value and includes one regular session in each available time slot, OEM Collision Repair Technology Summit Sessions, and one ticket to the After-Party on Thursday night. It is not necessary for you to select individual sessions. Your pass will allow you access to your sessions. For more information, visit www.scrs.com/rde .
For more information about SCRS or to join as a member, please visit www.scrs.com, call toll free 1-877-841-0660 or email us at info@scrs.com.
About PPG:
PPG: WE PROTECT AND BEAUTIFY THE WORLD™
At PPG (NYSE:PPG), we work every day to develop and deliver the paints, coatings and materials that our customers have trusted for more than 130 years. Through dedication and creativity, we solve our customers' biggest challenges, collaborating closely to find the right path forward. With headquarters in Pittsburgh, we operate and innovate in more than 70 countries and reported net sales of $14.3 billion in 2016. We serve customers in construction, consumer products, industrial and transportation markets and aftermarkets. To learn more, visit www.ppg.com.
We protect and beautify the world is a trademark and the PPG Logo is a registered trademark of PPG Industries Ohio, Inc.
About SCRS' RDE Series:
Repairer Driven Education (RDE) series will feature 5 days of seminar offerings, many of which are uniquely designed and being offered only at the 2017 SEMA Show, including the OEM Collision Repair Technology Summit. The 2017 Repairer Driven Education Series is currently made possible with support from AASP, Audatex, AkzoNobel, American Honda, Axalta, BASF, CCC, Celette, DeBeer Refinish, Enterprise, Estify, Ford, GM, PBES, PPG, Pro Spot, RAE, Sherwin Williams, Spanesi and Toyota. Better your business by registering today at www.scrs.com/rde.
About SCRS:
Through its direct members and 38 affiliate associations, SCRS is comprised of 6,000 collision repair businesses and 58,500 specialized professionals who work with consumers and insurance companies to repair collision-damaged vehicles. Additional information about SCRS including other news releases is available at the SCRS website: www.scrs.com.
SCRS Admin Office
877.841.0660
877.851.0660 Fax
info@scrs.com
Aaron Schulenburg
Executive Director | Society of Collision Repair Specialists (SCRS)
302.423.3537
877.435.6028 Fax
aaron@scrs.com