SCRS and March Taylor Memorial Fund Award Skills USA Gold Medalists Tool Scholarships Through Snap-on
Prosser, Washington, September 5, 2017 – As the industry and mainstream media report on increasing challenges related to shortages of skilled tradespeople, the Society of Collision Repair Specialists (SCRS), the March Taylor Memorial Fund (MTMF) and Snap-on are working to make sure that those entering into the collision repair industry – and working hard to excel in it -are both recognized and rewarded for their efforts.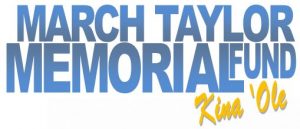 For the third consecutive year, SCRS and MTMF have partnered to provide a $1,250 tool scholarship to each of the SkillsUSA National Championship Gold Medalists in the high school and post-secondary levels to help the recipients secure tools they can use as they enter the trade.
Automotive Refinishing recipients awarded include:
Dylan Ahrndt of Ridgewater College Willmar in Minnesota; and Dylan Wertz of Vanguard – Sentinal Career and Tech Center in Ohio.

Collision Repair recipients awarded include:
Joel Hartstack of Southwestern Community College in Iowa; and second-time recipient Alan Zimmerman of Vanguard – Sentinel Career and Tech Center in Ohio.
"Snap-on is a longtime supporter of SkillsUSA," stated Greg Rintala, National Sales Manager, Snap-on Industrial – Education Sales. "SkillsUSA along with the technical training programs in high schools and colleges in the USA are part of the solution to the skills gap. Teaming up with SCRS and the March Taylor Memorial Fund to give these winners the professional tools they need will ease their way to learning their craft and performing their job when they get out in the workplace. That should help them lead a successful life with a dignified career supporting themselves and their families."
"This is a way to fill a very critical gap in the future of our industry," SCRS Chairman Kye Yeung said in a statement. "We need to get kids, and their families to see trades as a viable future, because the country needs talented, ambitious kids to fill the technical roles in working on the highly-sophisticated vehicles we are presented with. We want to honor and encourage the ambition these competitors have demonstrated and I want to see SCRS working to help students like these find really rewarding careers in our industry."
In 2016, SCRS announced the launch of the SCRS Career Center (www.scrs.com/jobs) intending to help students such as those awarded, to be able to post resumes and connect with employers in the industry. The SCRS Career Center was created as part of an extensive network that includes the Auto Care Association and the Specialty Equipment Market Association (SEMA).
For more information about SCRS, or to join as a member, please visit www.scrs.com, call toll free 1-877-841-0660 or email us at info@scrs.com.
For more information, or to donate to the March Taylor Memorial Fund visit http://www.marchtaylormemorial.com/
About SCRS:
Through its direct members and 39 affiliate associations, SCRS is comprised of 6,000 collision repair businesses and 58,500 specialized professionals who work with consumers and insurance companies to repair collision-damaged vehicles. Additional information about SCRS including other news releases is available at the SCRS website: www.scrs.com. You can e-mail SCRS at the following address: info@scrs.com.
SCRS Admin Office
877.841.0660
877.851.0660 Fax
info@scrs.com
Aaron Schulenburg
Executive Director | Society of Collision Repair Specialists (SCRS)
302.423.3537
877.435.6028 Fax
aaron@scrs.com