SCRS Members,
Mitchell and Toyota have teamed up to create OEM Procedures and predictive estimating available within the Mitchell estimating program. From the part selection home screen (repair tab), users will need to click on the "OEM Procedures" tab and select the part they want to R/R, Repair, or Blend. Once a selection is made on a component, the system will bring up a list of common required operations and one time use replacement parts per the TIS workshop manual. The user has the option to select all or select individual lines to automatically add to the estimate. This feature may also include a footnote to a one time use part to add documentation to your estimate. It is important to note, this is not a substitute from looking up OEM repair procedures from the OEM. Updates from the OEM may occur daily and may not make it to the estimating system until the following month's update. Always refer to the OEM repair procedures by visiting www.OEM1STOP.com for a direct link to the OEM for the specific vehicle you are repairing.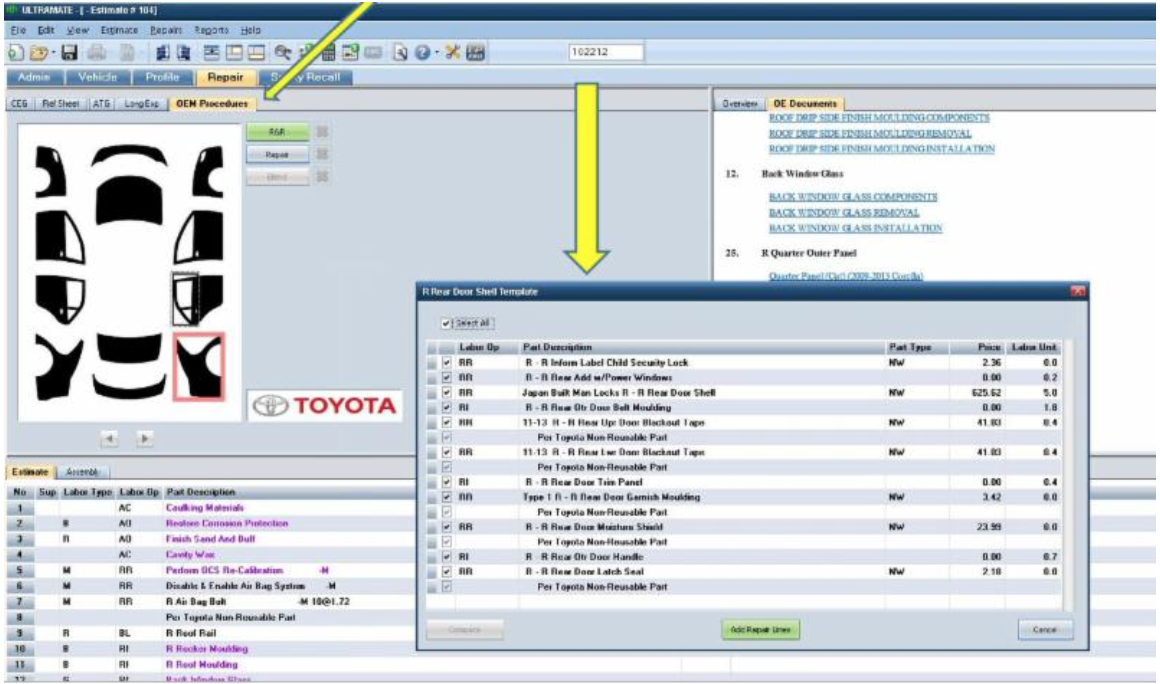 The estimating databases are all intended to be used as a GUIDE ONLY – it is important to remember that the auto body professional performing the repair is in a position to thoroughly inspect, diagnose and identify the methodology and their unique cost of the vehicle damage repair.
You can view this tip and others on the DEG website by clicking here!
For more information about SCRS, or to join as a member, please visit
www.scrs.com, call toll free 1-877-841-0660 or email us at info@scrs.com.